Justice for Dean: Protest Held in Fullerton Over Man's Suicide in Police Jail Cell
So reports the LA Times, right here. It seems that the family of Dean Francis Gochenour believes the FPD's treatment of their family member left a lot to be desired. Gochenour entered the FPD jail alive on the night of April 14, 2011. He left it dead on April 15th. Gochenour is claimed to have committed suicide by strangling himself with his shirt.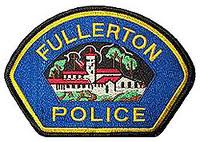 What adds interest to this tale is the fact that FPD arresting officer Vincent Mater apparently smashed his DAR right after Gochenour's death. Suspicious folk believe he did it to destroy incriminating evidence about his arrest of Gochenour.
In a true man-bites-dog story, Officer Mater is being charged by the DA (finally) on charges of destruction of evidence. This is a misdemeanor charge, but you really have to wonder if there isn't more lurking beneath the surface of this story.