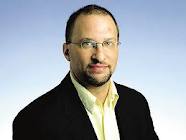 There's always lots of talk in Orange County about freedom-loving him, or freedom-loving her, when the repuglicans start trumpeting some mediocre authoritarian hack or other for political office.
But then there's the real deal – former OC Register writer and now occasional columnist, Steve Greenhut. Enjoy Steve's opinion piece on the Kelly Thomas killing and the Fullerton Recall, here.
Greenhut is hitting on all cylinders. He gets it: there's serial police abuse, secrecy and subsequent cover-ups by the politicians; there's Redevelopment abuse, cronyism, and unaccountability; there's an illegal tax on our water, 15 years-old, that has misdirected over $27,000,000 to pay for perks and pensions of the politicians and bureaucrats in City Hall.
The best part of Steve's broadside is this part where he goes after the pusillanimous Register Editorial Board that has hypocritically succumbed to pressure applied by Dick Ackerman, Inc.:
Unfortunately, the Register Editorial Board didn't fully support this heart-felt political revolt, as it argued, "The citizens who voted [the three councilmen] in and now are disgruntled should vote them out during a regular election cycle." The Register had no such qualms about backing the recall in 2003 of Gov. Gray Davis, for similar lack-of-leadership reasons.
And finally Greenhut sums up with:
The release of the video reinforces the wisdom of the recall. A recent news article explained that "legal experts caution that the footage doesn't tell the entire story," but we don't need experts to tell us the truth, now obvious to anyone who can access YouTube. And we don't need experts to tell Fullerton voters what to do about three councilmen who acted in a craven and unconscionable way.
Oh, yes. We'll let "the justice system unfold," in the clumsy phraseology of our feckless Mayor, Sharon Quirk. In the meantime we'll apply our our God-given commonsense to the facts that we are permitted to see by our political masters. And then we'll recall the the bums.