Cicinelli's Disability Scam Starts to Unravel
Uh oh! The LA Times discovered that one of the cops who beat Kelly Thomas to death is still getting a hefty disability pension from the LAPD, even though he was also pulling down a full salary to work here in Fullerton for the last 12 years.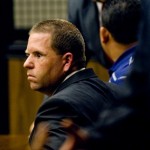 The story is complete with an internal memo suggesting how unfortunate it would be if the public caught on to the scam. "We might get some unwanted attention if anybody notices that he will still be getting paid 70% of a P-II salary (tax-free) from LAFPP until we're allowed to get the Board to address it?" says one government employee to another.
Too late. The truth is that the fully disabled Jay Cicinelli should have never been put back on patrol with only one eye, he should never have had the opportunity to pull that disability scam, and he definitely shouldn't have been around to beat an innocent homeless man to death.
We won't let you forget that Fullerton has Pat McKinley to thank for that chain of events.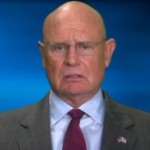 Of course McKinley is still boldly maintaining he made all the right choices; that he's being unfairly attacked for his well-tuned judge of character, his brilliant plan to stock Fullerton with LAPD rejects and his 17 years of coddling criminal behavior in what would become one of the world's most renowned local police forces.
At least there's something to be said for his persistence.