Santa Ana Goon Enlisted to Attack Shawn Nelson
The Tom Daly For Supervisor campaign being operated out of the back of the Mauve County blog offices enlisted an unlikely stooge today in an attack on Fullerton's Shawn Nelson.
The individual's name is Thomas Anthony Gordon (pictured, below), a participant in the byzantine and highly bitter world of Santa Ana politics. We had to do some digging to find out who this individual even was, and why he has all of a sudden taken an interest in the 4th Supervisorial District election.
The gist of Gordo's post is that Nelson is a defense attorney, and because Nelson works to get his clients acquitted he is "soft on crime"  and hence unfit to be a Supervisor. Some logic, huh?
This attack really isn't too surprising. Daly's campaign manager Chris Jones kept popping up here recently (until we busted him) using aliases trying to say the same thing. And it's been obvious for a long time that Mauve County was just a vehicle for political promoter and Repuglican John Lewis who has been setting up the Democrat Daly as a lobbying target for years. But who orchestrated this little Valentine? It's not very likely that Lewis, or Jones even know this Gordon character.
Aha! I think I've got it.  The Mauve editor Matthew J. Cunningham is a prize pupil of Lewis and, of course a backroom Daly supporter. He's been over here a lot lately commenting anonymously, too. It seems quite plausible that Cunningham stirred up Gordon, probably with the fact that their mutual enemy Art Pedroza has an ad for Nelson on his blog. What an idea! The stooge can do the dirty work and Cunningham can (try to) keep his hands clean.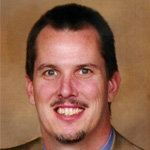 Sound sort of weird. Of course it is. But the mission of Mauve County is now clear. Promote the career politician Daly, and attack Nelson.
For a blog that keeps pretending to be right-of-center it's pretty sad that they evidently will be working against the only true conservative in the race. And all so that John Lewis can make money lobbying his boy Tom Daly in the County Hall of Administration. Repuglicanism at its worst.