Pacific Strategies – The Facebook Gold Mine
More fun stuff from one of OCs repuglican welfare state spongers, Matthew J. Cunningham. $4,200 in 8 days, to be precise. And ten references to Facebook updates.
Funny how stuff kids do for free can be mined by a well-connected political operative for big bucks. Well it's big bucks when you charge 200 clams per hour and have no competition.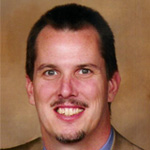 What's really startling is that the Children and Families Commission kiducrats are willing to pay somebody that exorbitant rate for a "social network" medium "work" that will have a completely negligible effect. Not negligible, you say? Prove it says I.
Oh, yeah. Be sure to reflect upon Mr. Conservative Republican's daily billing totals and note the inevitable "account management," whatever the hell that is. Who knew being a kiducrat payed so well?