This piece was sent in yesterday by an FFFF reader who calls himself Brandon. I've also included a video of the acting chief making the city's announcement.
Well it took 14 months but the Fullerton Police Department finally admitted what many had suspected since the beginning- Kelly Thomas was not doing anything wrong the night he was harassed and eventually beat to death by 6 Fullerton Police Officers. According to a statement made by Fullerton acting chief Dan Hughes, "There is no evidence of which the Fullerton Police Department is now aware that Kelly Thomas actually tried to steal anything from any of the vehicles in the lot."
While this information is not surprising to anyone who has been reading the Friends for Fullerton's Future blog over the last year or so, it is a victory toward holding the officers involved in the beating death accountable. A large part of the defense of the two (and soon to be possibly three) officers currently facing charges in the case rests on Thomas' "criminal" behavior on the night he bludgeoned, electrocuted, and suffocated to death by six of Fullerton's finest. With this admission by Chief Hughes, the lawyers for Manuel Ramos and jay Cicinelli will likely have a difficult time trying to convince a jury that Thomas was asking for his deadly beating that night. Of course the attorneys representing the ex-officers will no doubt still try to paint Thomas as a dangerous criminal whom their clients were afraid of that night. But when you are defending one of the most heinous, callous murders ever caught on tape, you have to draw at straws in order to have a chance at getting your clients off.
While many are no doubt happy to see the FPD finally confirmed what they had been suspecting and postulating on for over a year, relatives of the accused are not among those rejoicing. John Huelsman, the stepfather of Cicinelli tried to blame the current Fullerton City Council for directing Hughes to make the statement. "This is a criminal matter," Huelsman told reporters. "These guys can go to prison… and the City Council just said they're guilty because Kelly Thomas was innocent." Talk about overstating the obvious. Mr. Huelsman's incredulity at the fact his step-son could possibly be complicit in the murder is rather amusing given all of the evidence supporting it. And I don't think the Fullerton city council has to tell anyone that your step-son and his comrades are guilty. We'll let the video evidence and eye witness reports do that.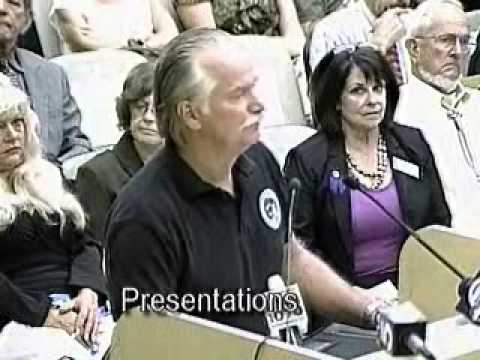 Email This Post To A Friend