The Fullerton Firefighters are pushing a narrative that they're understaffed and underpaid on social media, so let's talk about it.
We constantly hear about how underfunded, unpaid, underappreciated, undereverything our Police and Fire Depts are from the "Hero Deserve" crowd and the opposite side likes to point to pay rates, pension spiking, double dipping, medical presumptive, lies about early death, OT abuse, CalPERS costs and other fiscal rebuttals.
But what we almost never talk about is how we actually implement service and if we do things in a smart, fiscally sound or even common sense way in our departments. Our City Council won't touch these issues because they're petrified of the unions spending campaign money against them or they're colluding with the unions in order to get those sweet, sweet endorsements.
Since council won't discuss these things openly I figured we can do it ourselves before dropping numerous records requests.
Therefore for the sake of starting discussions I'll drop two topics;
If our fire engines, with a crew of 4, have a max of 2 Paramedics on board and 85% (per their statements) of their calls are medical then what do the other 2+ crew members do during the majority of these calls? Are they glorified Uber just taxiing the paramedics around? What do they do at the hospital? How much time do these non-paramedics spend doing crowd control and the like?
Every time I see a police stop or call where the police department is at a scene I see multiple vehicles on scene. To the casual observer it seems that there are multiple units at every stop seen. I understand the premise of needing or wanting backup but why not drive around in pairs so you have backup with you at all times instead of needing to wait for it and waste the resources (gas, etc) on another vehicle?
Does anybody have stats on these things? How many calls for FFD are actually medical? How many calls does each crew actually respond to and what do they do on scene? How much OT is accumulated for passive activities?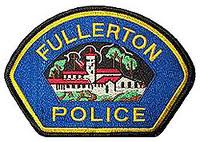 How many calls does FPD respond to and how many of those calls require backup? How much backup typically responds? What's the response time for this backup? How is this different for traffic stops versus calls for service?
I think as the city prepares for budget meetings with so much of our budget going towards salaries and pensions these numbers should be discussed and be as transparent as possible. If we need to pay people more to retain them we need to make sure we're getting the most bang for our buck and the best, most logical and fiscally sound, service possible.
Anybody want to dive into these questions?