A few months ago we told you about a narcotics raid executed on the wrong home, resulting in a pastor and his family being held at gunpoint by the Fullerton police.
Today we bring you an important update from the family: Robyn Nordell says that their persistence has finally led to a formal internal investigation of the Fullerton Police Department.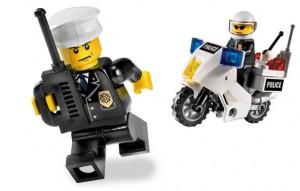 That's good news I suppose…if we forget for a moment that the cops get to investigate themselves. And it did take about six months of rigorous prodding and a public spectacle from the courageous victims just to get this far. Furthermore, the public has no idea what an internal investigation actually entails, or how well it will be executed. Nor is it likely that the public will ever be privy to the outcome. And finally, the whole process is guaranteed to be about as transparent as a brick wall.
But let's look at the bright side: some cop somewhere is finally tasked with figuring out how it all went wrong, and why. If that's the best Fullerton can hope for, I guess we'll take it.
Meanwhile, we'll do our best to find out what constitutes an internal investigation.