FFFF has squirted some cyber-ink on the missus, so I thought we ought to start spending a bit of time with Pilferin' Paulette's hubby, the egregious Doug "Bud" Chaffee."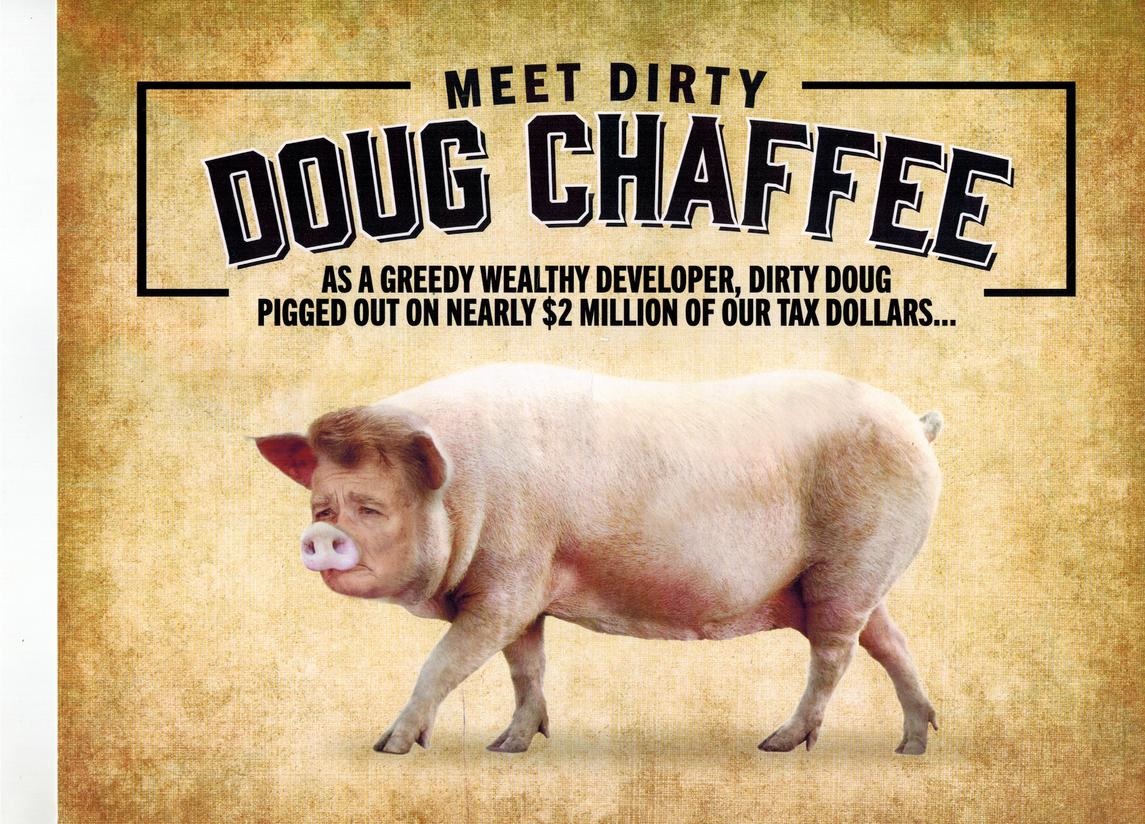 This piece was recently sent out by Chaffee's OC Board of Supervisor challenger, Sunny Park of Buena Park.
The reference here is to an early foray of the Chaffee Crime Family into "affordable" housing, the subsidized sort that always costs so much more than the regular kind. Of course this was thirty years ago and Chaffee has a much longer list of grifts large and small, including selling out the advocates of preserving the West Coyote Hills, creating phony districts in Fullerton, supporting overbuilt prison, I mean apartment blocks with inadequate parking, and of course spending all his time failing to reform the Fullerton Police Department.
On the Board of Supervisors Chaffee has distinguished himself by hiding COVID information from the public, overseeing the public humiliation and politicization of the Health Care Agency, and being a lackey for the misfeasance of his fellow board member, Andrew Do. And the funniest thing of all is that he, as Chairman of the Commission to End Homelessness, had to confess to reporters that he didn't know what the Commission does.
Putting politician's faces on animals has always struck me as desperate and sort of silly, persuasion-wise. But Sunny is running against an incumbent (and recumbent) Democrat and needs to syphon enough votes to 1) at least come in second; and, 2) keep Bud from reaching the magic 50%+1 number thereby forcing a runoff in November. Will this help?