The other day I learned that Fullerton's nonsensical trail to nowhere has been magically resurrected, again, it seems, the beneficiary of some wasteful State grant meant to make people feel good about themselves. How do I know it's wasteful and all about virtue signaling? Easy. Just consider the "Trail To Nowhere."
City staff is no longer even pretending that the the proposed "trail" goes to the Transportation Center, or that it could ever make its way to the Hunt Branch and points northwest. At least those lies have been dispensed with. Now it's all about connecting a refurbished UP Park and Independence Park, a connection that means nothing to anybody outside the hallowed halls of City Hall. The proponents of this absurdity still can't identify a single likely user, nor can they spit out the cost of maintaining this trail. They don't know and don't care. Build something and someone's bound to use it, despite the fact that it runs through a dangerous, dilapidated, and dismal industrial zone of junkyards, used tire shops, asphalt plants and metal plating operations. The gesture is what counts, not the aftermath!
But I have already digressed.
The real point of this post is to ask how this miserable idea sprang back to life after the City Council expressed their displeasure with the bureaucratic piecemeal planning of this area, questioned the wisdom of the proposal and said they wanted to see alternatives that might actually help innovative development in the area. They got none of that.
It's true that Fullerton has had four City Managers in the past three years or so; it's pretty easy to spot the vacuum here. Plus the new guy, Eric Levitt, seems to have the backbone of a jelly donut when it comes to saying no to his staff. He appears to be cruising for a pension spike and an imminent decampment.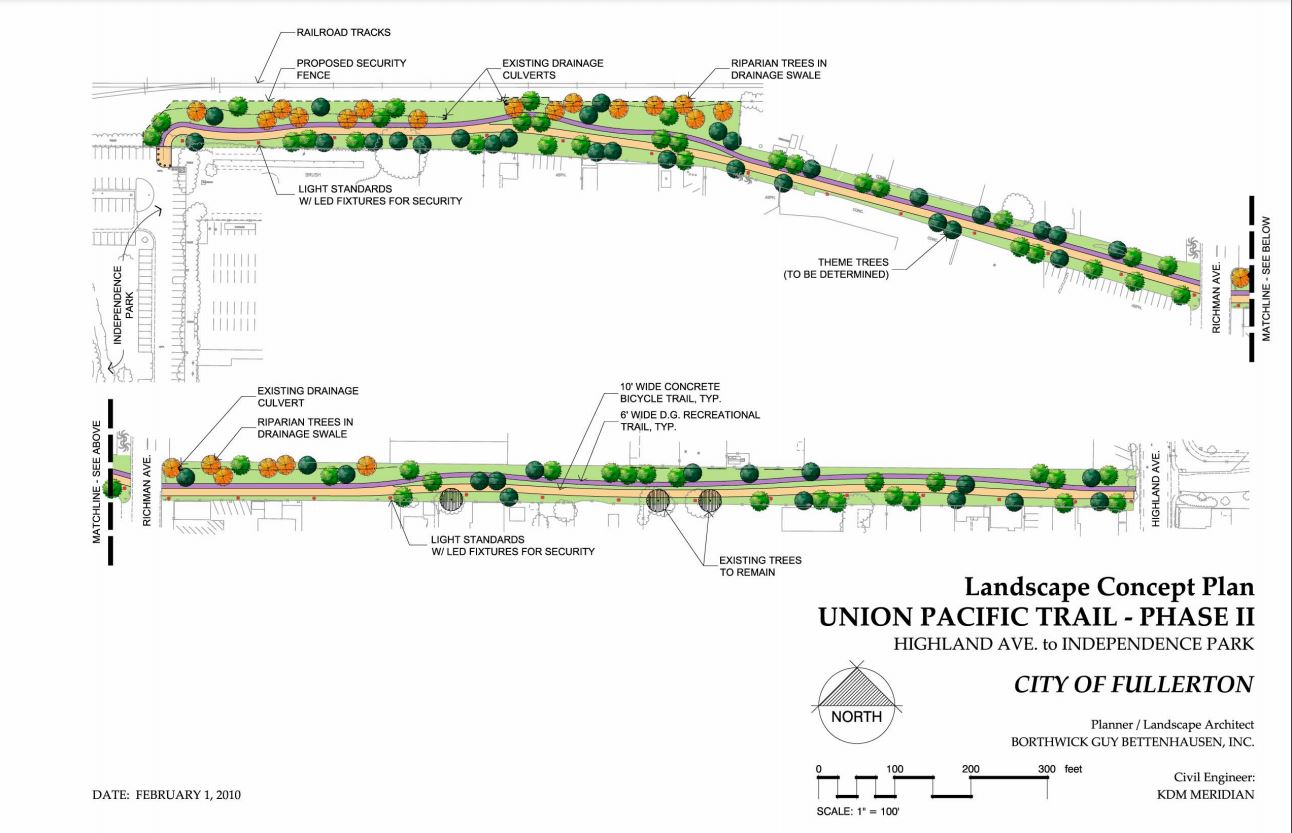 Who was it that organized the happy field trip to explore the potential wonders of the trail? How come nobody knew about it except select invitees? How did the Parks Commission come to be presented with a choice that was no choice and how on Earth did this get on the City Council agenda? Obviously there has been a conspiracy to revive this idea and Mr. Levitt is all on board. Why? And why has the City Council permitted the same proposal it rejected last time, to reappear in the same form? These are rhetorical questions only.
The fact that D5 Councilmember Ahmad Zahra and his minions wanted this so badly last time – a gesture, (no matter how expensive and hollow) to the communidad – leads me to suspect this thing has been orchestrated by him and Parks staff to embarrass his colleagues into going along with the scheme this time.