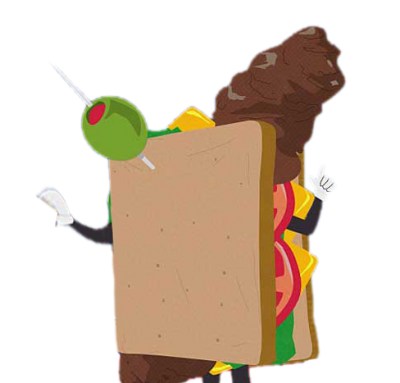 It's back! Thanks to our tireless activist Joshua Ferguson, who snapped this picture up during a recent visit to City Hall this morning:

College Town originally came up before the Planning Commission on February 10, 2016.  Opposition was so strong to the plan the opposition's "Our Town Not College Town" signs started springing up faster than mushrooms and the Planning Commission meeting was packed with angry residents opposed to the proposal (full disclosure: I played a significant part in organizing the opposition to that plan). In the end, five members of the Planning Commission agreed that adding 10,000 residents while diverting even more traffic to Chapman by closing a portion of Nutwood was a ridiculously ill conceived the idea and the proposal was tabled.
So what is the new and presumably improved plan for College Town? Your guess is as good as mine, but the early picture isn't encouraging.
See that website on the picture? The one that says www.collegetownfullerton.com? Go ahead and click the link. Here's a screen capture of what you found when you checked as of todays' date: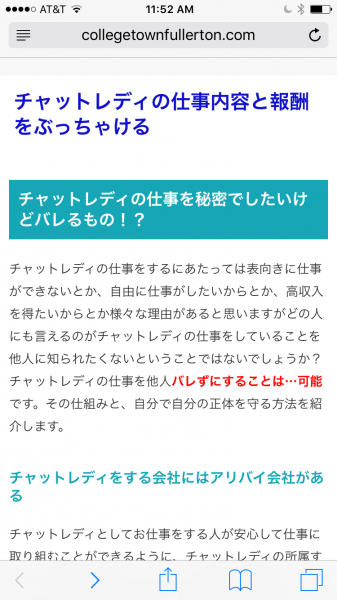 According to Google's English/ Japanese translator the phrase above translates to "Chat lady's job contents and rewards." Your guess is as good as mine what that actually means, but I'm pretty sure it doesn't mean "so tell us what you think about College Town."
So how did this happen? Apparently, the City registered collegetownfullerton.com back in 2011, but they apparently allowed the domain name to lapse, allowing Chat lady here to swoop in an take over the domain around September 15, 2016.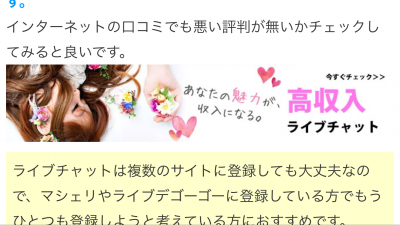 A little personal anecdote: back in the 2012-2013 timeframe, the City complied with the notice requirement by sending out notice for around a dozen meetings with a smaller number of invitees (just 2 or so blocks at a time would be notified of each meeting) rather than inviting everyone in the affected area to one single meeting. The "informational" meetings would then be set up in the Chapman Park clubhouse, and they would set up for a full house, even though only a few people would actually show up, which the City used to create the impression that opposition to the concept was non-existent.
As infuriating as that strategy was, I had to at least admire its ingenuity. Personally I would have preferred that the City and Cal State Fullerton actually listened to residents before trying to shove their little sandwich down our throats a second time, but it is at least comforting to see that the Ernst Blofeld-level strategist behind the original campaign has been replaced by Dr. Evil. Off to a heck of a start.