Who Says Fitzgerald Doesn't Know how to Balance a Budget?
Fullerton City Councilmember Jennifer Fitzgerald deserves all the criticism she gets for her primrose path approach to budgetary issues, the extravagant public employee pay raises she approved, and her false claim during her re-election campaign that Fullerton's budget is balanced!,among other issues.
Still, it's important to note that Fitzgerald does understand the concept of a balanced budget, when it is important to her.
As an example, here is a screen capture from her 2012 campaign statement. As you can see, she contributed $350 of her own money to that initial campaign: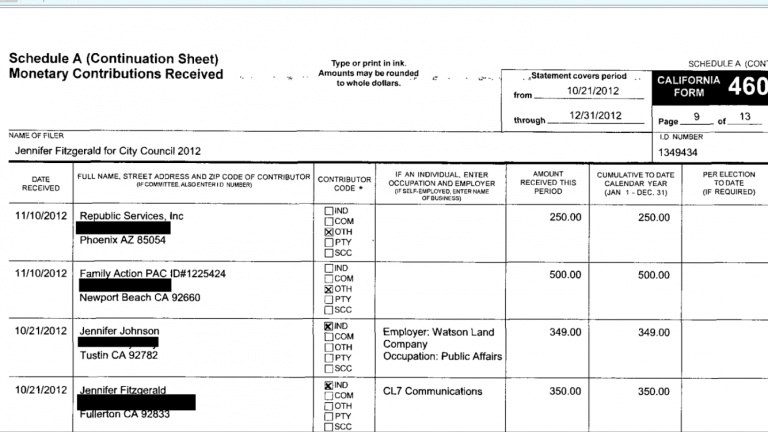 And here is another screen capture of the same campaign statement showing how much of her campaign funds she directed towards her own company (C7 Communications) during that election: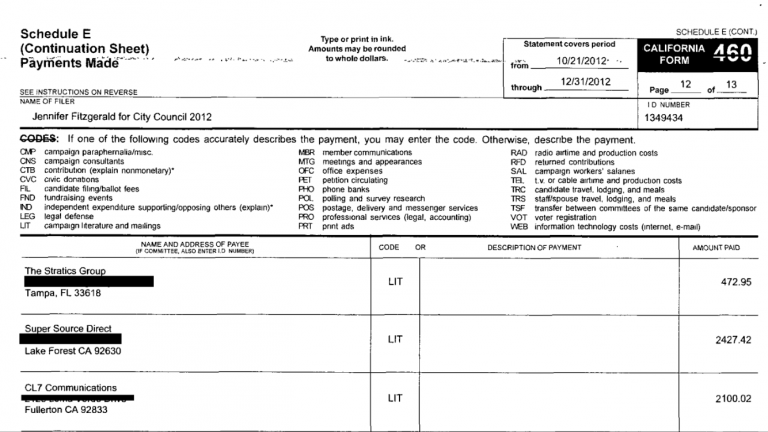 $2,100.02 is a heck of a lot more than $350, meaning her campaign basically turned a profit for her personally of $1,750.02. Whatever else you may think of Fitzgerald, she takes care to make sure her personal finances are balanced. Fullerton's? Not so much.