Tommy Lasorda Day; Mayor Whitaker Hits Stride!
If you are one of those people who believes the City of Fullerton has its priorities all screwed up what with The Worst Roads n' OC® and the most precarious of budget situations, FFFF has damn Good News. The City, under the proud guidance of Mayor Bruce Whitaker has proclaimed September 22 a day of tribute to the late Dodger manager and Fullerton resident, Tommy Lasorda. Lasorda maintained a Fullerton house for many decades, it seems.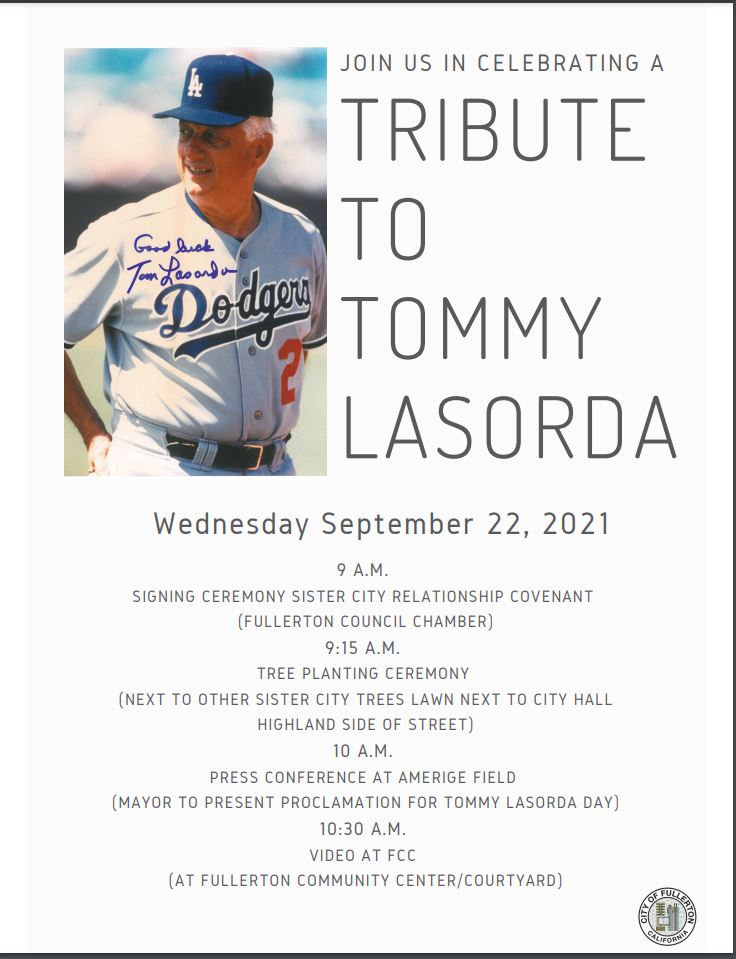 Of course a mere Council meeting proclamation wouldn't be nearly enough to honor the legendary Dodger, nor indeed, fill up a whole morning of festivities. So the day almost designed itself! Here's the press release detailing the stuff that's going on. There's even going to be a movie!
What's that I see? "Inaugural Tommy Lasorda Day?" You mean there's going to be one every year? Awesome!

The scenario plays out in such a way that cynics are bound to snicker: a Sister City arrangement with Tollo, Italy, original home of the Lasorda clan, replete with a tree planting. But these special relationships matter to a city's prestige and it's important for our mayors to be able to make trips to represent our interests abroad.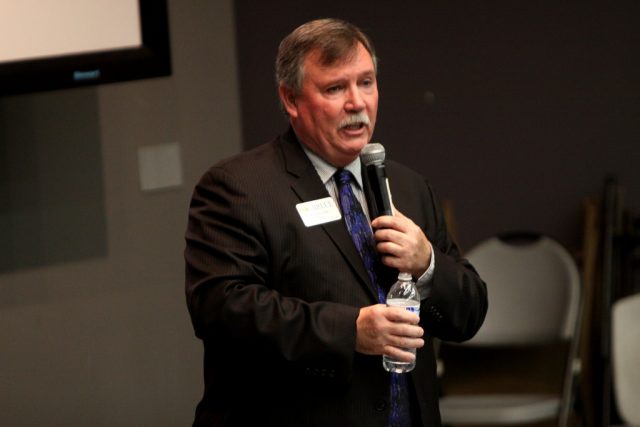 Someone spent a lot of time and effort to bring this day to fruition. City Hall insiders are effusive in their praise for Mayor Whitaker who has spearheaded these efforts. And those who have followed his political career for many. many years will find satisfaction in this accomplishment.