Unions Lose Bid to Reinstate Bad Apples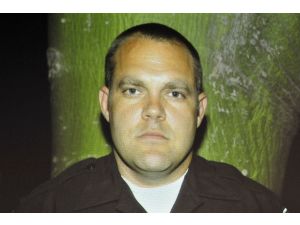 It only took 8 years but the Trial Court has finally decided that Jay Cicinelli and Joseph Wolfe are not entitled to their jobs back at the Fullerton Police Department for beating Kelly Thomas to death.
Remember those protests a few months back about police accountability? Yeah, welcome to  Fullerton. We were bitching about these issues before it was cool.
Let us not kid ourselves here – the only way these guys were able to fund their lawsuits against the city, that we taxpayers have been paying to defend against for more than half a decade, is because they were largely (if not entirely) being funded by various police unions & police legal funds.
This is the type of justice system the police want and demand in their contracts and giveaways. This is what their bought and paid for candidates promise and deliver year in and year out. That the police unions will fight for years to reinstate a violent one-eyed sociopath who never should have been hired on in the first place should be, well, eye opening (pun intended).
Despite the caterwauling from union hacks & bureaucrats, we'll never get the best and brightest no matter how much we spend when it takes this long to get rid of the most rotten of bad apples.
Now we get to wait and see if the unions fund an appeal to drag this nonsense out for another decade at our expense. Kelly Thomas was unavailable for comment as of this writing.