No Public Input on the Police Chief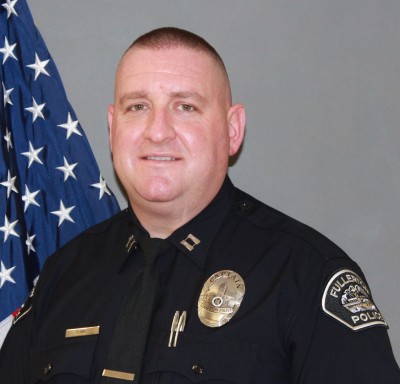 Well folks, Fullerton is at it again. On Tuesday, without any public input, the City Council is slated to appoint Interim Police Chief Robert Dunn as the "Permanent" Chief for the Fullerton Police Department.
I put "Permanent" in quotes because Chiefs tend to leave in disgrace often around these parts.
The position of Police Chief wasn't put out for applicants despite 5 people applying the last time around. Nope, this time not only is the city not looking to recruit from outside of the city, or even open it up to other in-city employees – they're shoving it onto the consent calendar.
For the uninitiated I'll quote a previous post on this very blog about such items.
A typical definition of a consent calendar would be as follows:

Under parliamentary rules governing City Council meetings, Consent Calendar items are reserved for items that are deemed to be non-controversial. They allow a City Council to save the bulk of it's meeting time for issues in which there is a need for a serious public debate.
So that means that Fullerton's council thinks that hiring somebody for the position of the Chief of Police for between 5-11 years is non-controversial and not worth discussing.
They don't even want to have a token discussion on this issue. Not only do we never get oversight, we don't even get The Performance wall of local government.
Based on some recent stories we've seen we might beg to differ about this being something that should be vetted in public. But alas, we at FFFF actually care about transparency and integrity from our government officials which are things this council is adamantly against.
While this doesn't come as a surprise, it's actually worse than the last time we hired a new "permanent" Chief. That time city staff actually wrote the questions for council to ask in closed session.
Let us not kid ourselves, even if this was a public hearing our bootlicking council would never a tough question or make demands that would upset their union benefactors.
As per usual, this group of "public servants" just wants to do everything in the dark. Maybe some day we'll get some openness, honesty and transparency in the city of Fullerton. But don't count on it.