Todd Spitzer's Mental Melt Down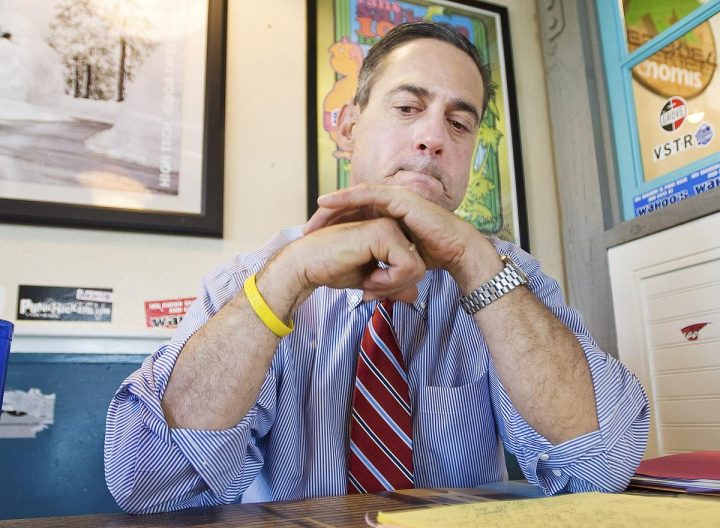 Sometimes you get to see someone become unglued right before your very eyes. It's never a pretty sight.
Today, in response to what must have appeared to the OC 3rd District Supervisor as bad publicity, Todd Spitzer unleashed a press release attacking his former employee, Christine Richters,  who is suing the County for wrongful termination by Spitzer.
FFFF posted about the subject, here.
The press release was sent with a personal message directly to FFFF, which means that Spitzer, or somebody on his 3rd District staff is spending public resources monitoring and communicating with a 4th District blog.
This is weird. Bizarre.
Issuing a press release attacking the plaintiff the very day after the official County spokesperson declined comment because of pending litigation, shows that the wheels have fallen off Spitzer's clown car.
And now, take a moment to review the actual press release: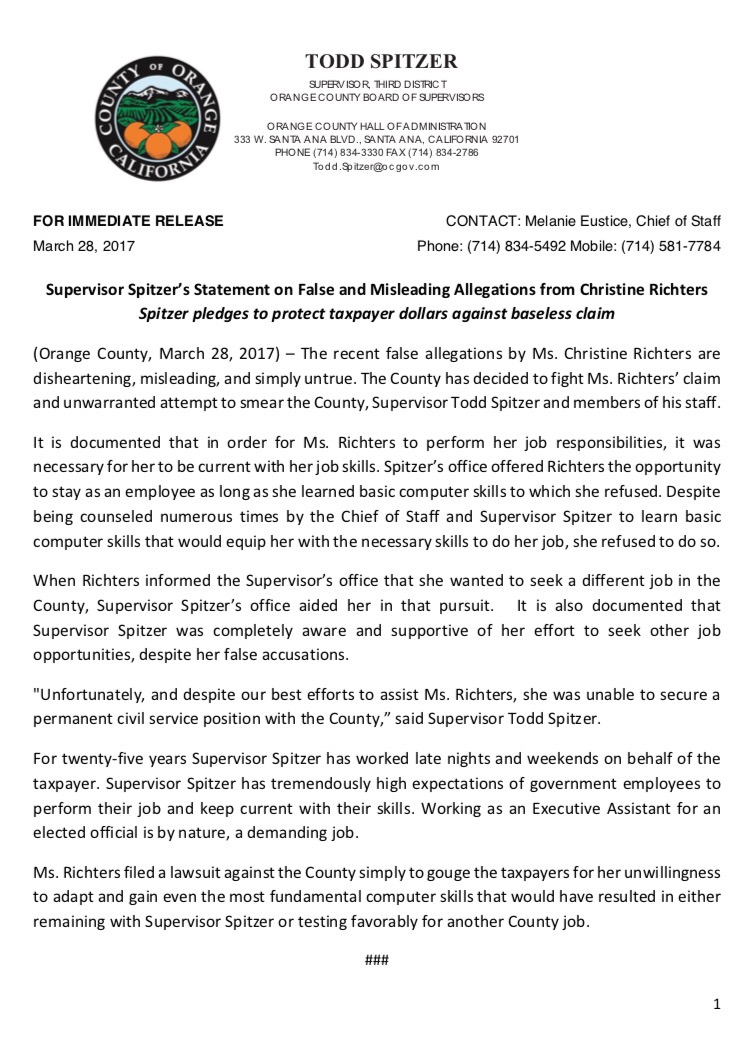 Are you smelling the same stink I am? If the job of executive assistant to Spitzer was so demanding, and if it required "basic computer skills" that Ms. Richters lacked, then why was she ever hired by Spitzer in the first place, and why was she kept around for over three years?  And if the job were so rigorous in its professional demands, then why did it pay 16 bucks an hour?
I love the accusation that Richters is "smearing" the County, as if the megalomaniacal Spitzer is equivalent to the County. The "County" is fighting only because Spitzer and his four fellow Supervisors get to make a decision based on their own instincts for self-protection – from their own, hand-picked employees.
I also love the part about Spitzer's "best efforts" trying to get Richters a job in the bureaucracy somewhere. Who ever heard of an OC Supervisor being unable to get a former worker embedded in some footling job or other? That's an obvious lie.
The crown jewel of this turd-bedecked tiara is the defensive, almost weepy assertion about Spitzer working late nights and week-ends for 25 years on behalf of the taxpayer. Spitzer has been working tirelessly, all right: working at self-promotion to gratify an insatiable lust for self-aggrandizement. Over those 25 years Spitzer has left a disastrous trail of self-interested decisions that have cost the taxpayers of Orange County and California billions of dollars.
The disasters are starting to mount for Spitzer, our would-be District Attorney, and at each turn of the screw we see somebody who is increasingly becoming psychologically unhinged.