Park Barrel Spending … Literally
Further review of the budget document dump offers lots of worthy material.  Why not examine the "15" Parks and Recreation Fund, shall we?
The only justification they can provide for $15,000 of Landscape Maintenance Supplies is "Substantially increased use of trash can liners in several parks".  Yeah, that makes a lot of sense.
Not long ago, I wrote about their brainstorm to launch fireworks from the top of Hillcrest Park on the Fourth of July.  Included in that proposal was an idea to use Lions Field for Fourth of July festivities.
When youth sports are in session (i.e. most of the year), your chance of finding a parking spot at Lions Field in the evenings and on weekends is nearly impossible.  Parking along Brea Blvd. is also used up for the same reason.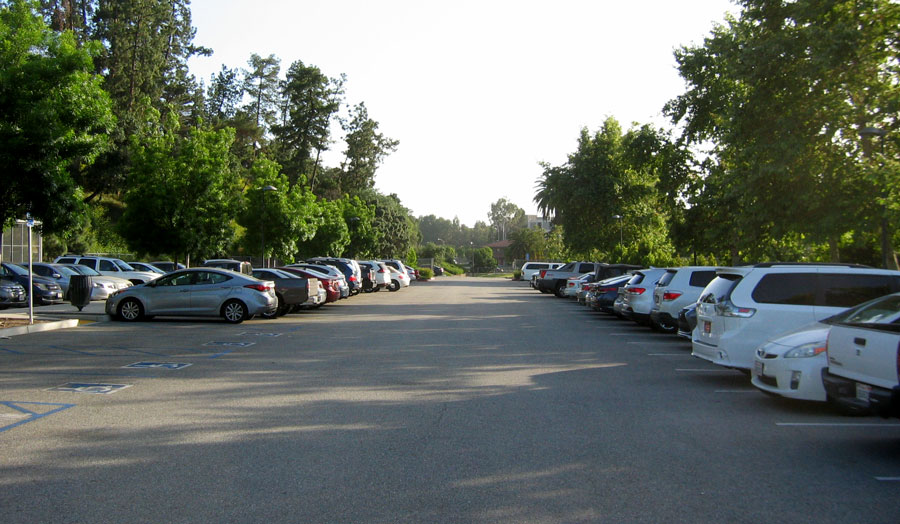 That's okay, when Joe Felz' Hillcrest Park stairs to nowhere are open — and the kids aren't playing ball — people can park their cars at Lions Field and climb the hideous stairs when nobody is around, right?  Wrong.
Under this proposal, parking at Lions Field during the day, everyday, will be scarce, if not completely unavailable.
That's because the footer of the Parks & Rec Proposal offers this wonderful idea: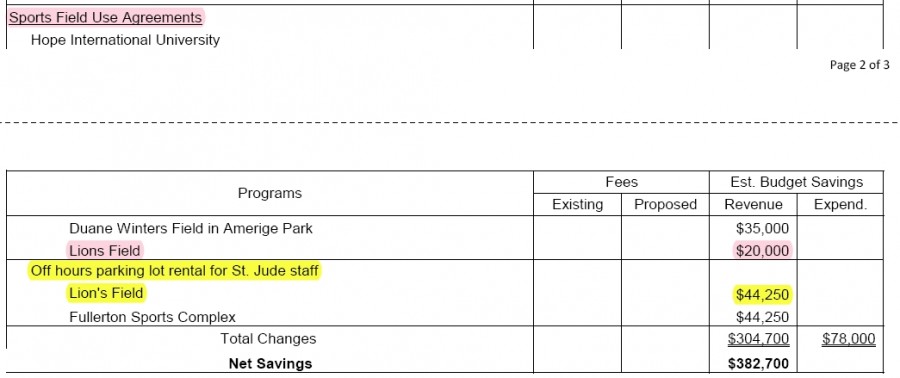 Lease the Lions Field to Hope International University, most likely during the day, since youth sports already use it on the nights/weekends.
 Lease the Lions Field parking lot to St. Jude for employee parking use. 
Just as the stairs are a terrible waste of money and devoid of any logic, so too is the idea to lease parking spaces to St. Jude for profit.  This is how Parks & Recreation operates:  (1) waste a ton of money on something completely unnecessary that benefits less than 1% of Fullerton residents, (2) realize there isn't enough money to support it, (3) come up with some scheme to siphon money away from the end user.
Leasing the Lions Field parking lot creates yet another reason for Fullerton residents not to use the stairs.
Oh, and by the way, the Park Dwelling Fee is slated to increase from $11,700 to $12,015 per unit.
I think the time has come to reduce — or even eliminate — the Park Dwelling Fee so that nonsense like the stairs isn't affordable anymore.  The $12,015 per unit would be far greater used to fix Fullerton's streets, water mains, and sewers.