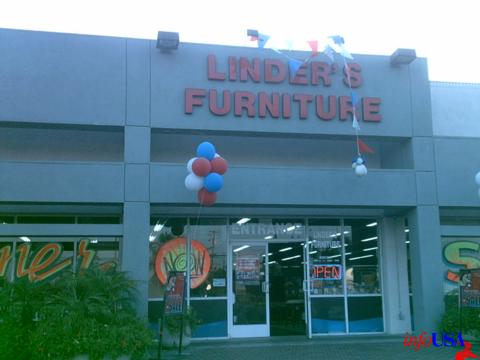 It appears that the good folks down at the County of Orange, allied with the local professional do-gooders are intent on placing a regional homeless shelter at 301 S. State College, in Fullerton.
The only problem is that nobody decided to let the neighbors know; or, even our own City Council, it seems.
The County Board of Supervisors voted 5-0 to proceed with the purchase of the old Linder's Furniture store for $3,150,000. Yes, you read that right. Fullerton Mayor Bruce Whitaker showed up to the meeting asking for more time so that his City Council could at least be afforded the opportunity to at least get briefed on the matter (gee that would have been nice). Some neighbors showed up, too, but to no avail. They may as well have stayed home.
The project, apparently the brainchild of our own Supervisor Shawn Nelson, is located across the street from a single family neighborhood and an elementary school, too. It's hard to tell what is motivating Nelson, but judging by comments to the Voice of OC and the Register he seems intent on proving to the housing bureaucrats and Fullerton's liberals what effective leadership looks like. Unfortunately he forgot that leaders need to build consensus around their ideas, not dictate them from on high.
Anyway, the pictures of the building on the County's website show a decrepit 45 year-old building that I think is going to have to be completely rebuilt before humans can spend the night in it. Nobody has even begun to calculate those costs, although the County has 150 days to do "due diligence" whatever that may mean. You may count on many times the purchase price before they are done; running the operation will be a non-profit paid for by you and me.
The other four Supervisors are probably snickering at Nelson behind his back. They'll get credit for their humanitarian propensities. East Fullerton gets the booby prize.