Troy ASB Election Rigged: Whistleblower Takes Fall
A recent Register feature story "ASB Election Rigged" raises a lot of troubling questions.
Bottom Line: The advisor who rigged this year's ASB election (and possibly those of earlier years—no way to know) remains on staff. The student who proved the wrongdoing—Jacob Bigham–was suspended, stripped of the Vice Presidency he legitimately won and banned from future ASB participation.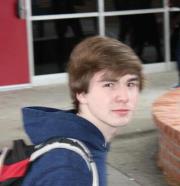 Huh?
Since accessing the advisor's database was the only way to prove fraud, why is he punished? Without his vigilance, how many future ASB elections would be rigged without anyone knowing?
If the whole purpose of student elections is to inculcate democratic values, what message does this send to students?
If an ASB advisor does not trust the electoral judgment of Troy High School students —ranked consistently among the nation's highest performing—at what other schools are such elections routinely overruled without anyone knowing?
Is the sanctity of student elections protected by law? While the State Education Code is vague, the Elections Code is very specific in defining "election fraud" as applying it to "all elections." No distinction is made. Just last spring, an arrest was made in a case of election in a student election at Cal State San Marcos.
The unilateral, secretive, intentional nullification of an election is as fundamental abuse of power as can be committed against democratic values. And exposing such an abuse is as high a service as a citizen can perform. Thank you, Jacob Bigham. You are one true Troy Warrior.