Jeremy Popoff Cuts Record; To Hit Road
According to the OC Weekly's Brandon Ferguson, here, a rock band called "Lit" has made some sort of comeback album and will be joining other groups in a summer tour. Why is this relevant to Fullerton? Because one of the members of this illustrious ensemble is none other than Fullerton's Slidebar empressario, Jeremy Popoff.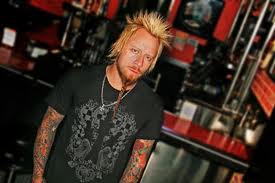 Ferguson dispatches Lit with quick aplomb. Apparently the album is called The View From The Bottom which seems pretty darn appropriate.
Now, I admit that being something of an old-timer at 37, I had never even heard of Lit until Jeremy Popoff popped off  in connection with the Kelly Thomas murder; and so I defer to Ferguson's musical opinion. However, if the noise emanating from Popoff's establishment in violation of the Municipal Code, here,  is any indicator, I have to say that I appreciate my former ignorance.