Chief Sellers Calls It Quits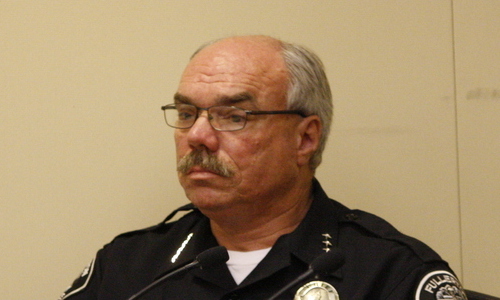 But not before ripping off the taxpayers of yet another $150,000 in the form of a disability claim. Apparently he got sick of his job and two compliant medicos agreed the poor bastard was just too ill to continue. But fear not. On disability half of Seller's $18,000 a month pension will be tax free.
The City's lawyer who dealt with the case is satisfied. Well, he's not picking up the tab, we are. And come to think about I wonder how hard the City really pushed back on this scam.
Here's the announcement from City Hall pensioner and new-hire Sylvia Palmer Mudrick.