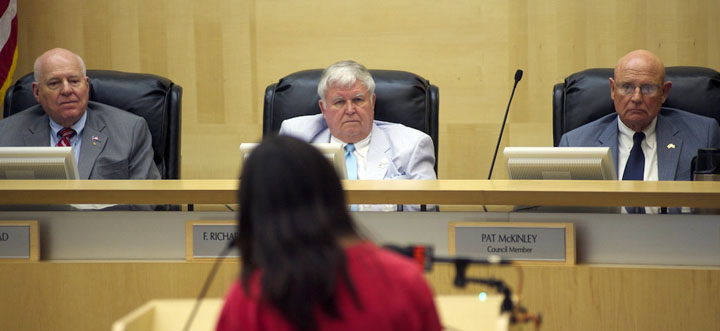 We've had a lot of fun exposing the waste and incompetence of our three Jurassic councilmen, Bankhead Jones, and McKinley, although the indecent exposure hasn't been pretty. The Redevelopment scams, the Water Fund fraud, and the Culture of Corruption in the Fullerton Police Department all point to sclerotic ineptitude of Biblical proportions.
But nothing that came before prepared me for the Protect Fullerton expenses identified on their Form 460.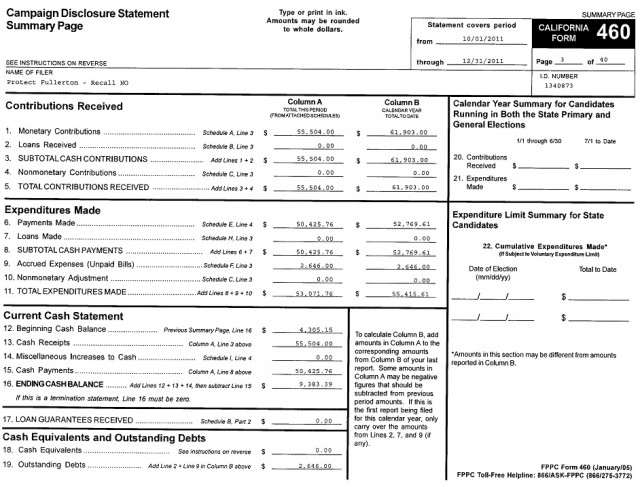 Somehow these dopes managed to spend $55,000 in a few months mounting a pathetic opposition to the Fullerton Recall signature drive. $55,000 spent on a gang of fixers and political prostitutes assembled by OC's number one bag man, the "Honorable" Dick Ackerman. The childish website, the dumb mailers, the rotten political advice cost the Three Sluggish Sloths plenty. And what do they have to show for it? A handful of recission cards from people who probably never even signed the Recall petition in the first place.
But, lest you feel sorry about the poor boobs who had their hard-earned contributions wasted by these dodos, consider the source: over half the dough came from the Fullerton cop union and a few other police agencies across the state – including the cop slush fund that is fronting the money to pay for Ramos and Cicinelli's lawyers.
And to wrap the package in a pretty bow, Friends, reflect on this: if the Three Dimwits can throw their money around to such little effect, just think what they have been doing with our money all these years.