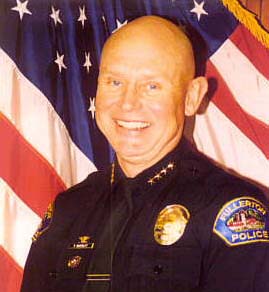 Mom always wanted me to be a doctor…
Apparently our city councilman and former police chief, Pat McKinley believes he has the expertise to opine on the severity of Kelly Thomas's "facial" injuries. You heard him on CNN discount the photo of Kelly's face. So where did McKinley get his medical degree? Oh, that's right; his "expertise" stems from having his eyes "bloused" in his career, and look at how handsome he is now!
Man, these cops just don't get it.