There Is An Emergency in Fullerton!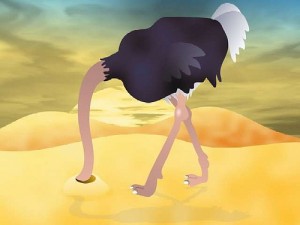 Yep, there sure is.
The City Manager has called an emergency meeting of the City Council this morning at 9:00, a mighty odd time to hold a public hearing. The ostensible purpose of this emergency is to hire an outsider to evaluate the condition our FPD condition is in.
It's pretty obvious that this decision could have waited until the next scheduled meeting. So what's the emergency? Maybe City Manager Joe Felz and the Gang of Three are trying to look like they are finally, really and truly taking things seriously. And maybe they prefer dealing with Kelly Thomas related humiliations at nine o'clock in the morning to avoid hundreds of angry commenters.
The really pathetic aspect of the abject failure of leadership in Fullerton and this desperate and transparent effort to defuse a recall is that the real emergency existed on July 5, 2011 and was completely unknown to our oblivious City Council, including the supposed law enforce experts Pat McKinley and Don Bankhead. Or maybe they knew and just didn't care. After all, McKinley was police chief from 1993-2009 and has admitted he hired all the cops who have made Fullerton famous lately; and Bankhead has been on the city council since 1888. Oops. I mean 1988.
F. Dick Jones has been on the council for 15 years; will he not take responsibility for the state of affairs he created?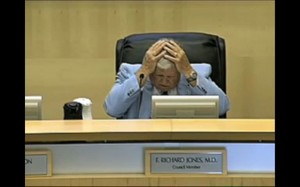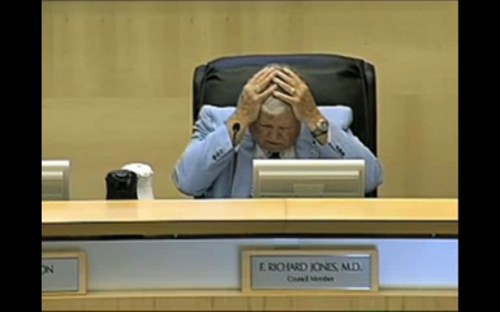 What about the ever-compassionate Sharon Quirk? She has been on the council for seven long years. How many police-related monetary settlements has she approved?
Well, there you have it. An emergency. But its an emergency created by world-wide attention to the Fullerton Police Department's culture of corruption, not by the corruption itself.
Well, go ahead and have your emergency meeting, folks. You can run but you can't hide.