Chief Sellers Takes a Powder?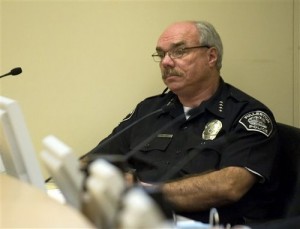 I just heard from a reliable source that Fullerton Police Chief Mike Sellers has put in for a minimum 30 day medical leave for some undisclosed malady.
Yikes! Is this going to be a stress-related gig? Can it be preliminary to a pension tax-grab? Is it driven by the dismal McPension interview on CNN?
I don't know, but when I do I'll let the Friends know all about it.