On Thursday the Fullerton Police Department released a sketch of a sexual assault suspect, according to the Register, here.
The attack occurred on October 12th, on Berkeley, near FJC, one month earlier. A little late. Still, not bad for Andrew Goodrich, who inexplicably (or perfectly explicable if you believe in the FPD Culture of Corruption) remains the face of Fullerton on police matters.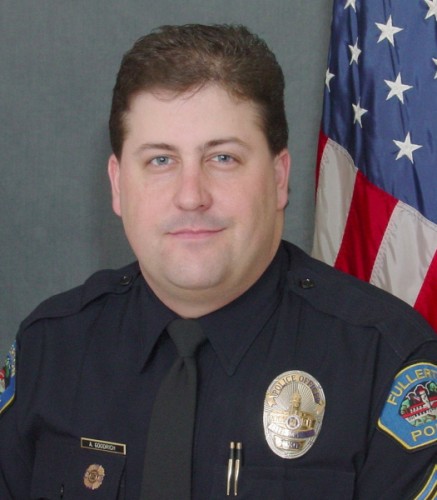 Naturally some of the commenters on the ensuing thread wonder aloud when the Goodrich & Co. are going to release the image of former FPD cop Albert Rincon, who sexually assaulted women in the back seat of his patrol car, with the full knowledge of his superiors in the department.
Oh, that's right. Former police chief, city councilman and current recall target Pat McKinley has explained all: "it's just touching. Not a good thing, but not a dangerous thing." So despite a $350,000 settlement (to date) Rincon is not really a danger to anybody.
But if that sets the bar for behavior then it looks like their suspect falls well withing the bounds of propriety established by McKinley.