The Voice of OC Speaks; The Words are Nick Berardino's
When The Voice of OC, which portentously calls itself "a non-profit investigative news agency" started, a lot of people were skeptical. Despite the "non-profit" tag that was obviously meant to make  people think that something non-partisan and even objective was going on, it was well-known that the Orange County Employees Association were putting up money to fund the effort.
After several months of posting completely inane and worthless drivel, and completely ignoring stories like Harry Sidhu's fake addresses and perjury and Tom Daly's serial misfeasance, the issue is no longer in doubt.
Today all the true colors of this effort and it's puppet manager Norberto Santana were run up the mast with what amounted to a gratuitous attack on Shawn Nelson, basically parroting Berardino's recent hit piece and including some lame ass press release by the Fullerton cops who are mad at Nelson for using pictures that he owns.
But get this: the title of the post was changed after it was first posted!
It started out as: "Who is Supporting Nelson and Who is He Defending?" and was altered to the more salacious: "Has Nelson Defended Sex Offenders? Either Way, He's in Trouble with the Cops."
Whatsa matta Nick? The first title not nasty enough? No problem you own the editorial board!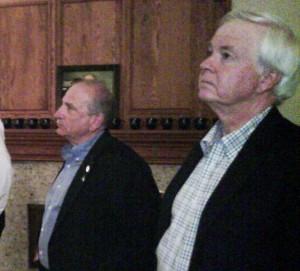 Of course the "article" includes friendly links to Matthew J. Cunningham the Prop 10 welfare king, and the creepy Chris Prevatt, one of Berardino's other tools.
The Voice of OCEA cannot let Shawn Nelson win this election. There is too much at stake for the union. And next time you come across Norberto Santana you may rest assured he is the proud bearer of the union label – bought and paid for. Let him know you know.