Victory for Outdoor Music in Downtown
On Tuesday night, July 7, 2009 the Fullerton City Council finally concluded the issue of Live Outdoor Amplified Noise.  With a 4-1 vote (Pam Keller in opposition for some reason), council members decided that our current sound ordinance will suffice, moving forward into the future. Currently, acoustic music is allowed outside and louder live amplified music is not.  Jones, Bankhead, Quirk and Nelson all voting that the outdoor use of acoustical instrumentation (without amplification) is A-OK, but the use of louder live amplified noise on downtown private  patios on a regular basis is not the best thing for Downtown Fullerton.
It was stated in the sound study that was produced for the city at a cost of $16K that it is very unusual for cities to allow loud live amplified music outdoors on a regular basis. This obviously doesn't include special events which are permitted under the current city code.  It's so unheard of that only 3 cities in the whole country where cited as allowing some kind of routine outdoor noise, 2 of them out-of-state. The vast majority of cities allow acoustic (non-amplified) music outdoors while the loud music belongs inside. What a great idea!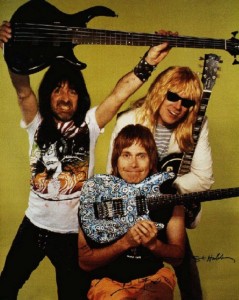 Cheers for the Council for making a wise decision and preserving the peace in Downtown!
Cheers for the Council for having the foresight to see that over the long run this will encourage positive development in the downtown and promote a healthy business climate for all types of diverse shops and residential dwellings to thrive in downtown.
If you think about it, some types of music just aren't conducive to being peace and quiet, yet others are. So by sticking with the current ordinance, acoustic music like folk, jazz and blues are encouraged outside while the louder harder stuff is only allowed indoors.
Makes great sense—Good job City Council!