We here at FFFF like to remind our Friends of the sorts of ways our public resources are spent, and we have shown our readers the lifestyle enjoyed by the Presidents of CSUF. (now Fullerton City Councilman) Greg Sebourn documented this dolce vita away back in 2010. Then it was the incompetent old fool, Milton Gordon livin' large on our dime
Recently we have been introduced to the mind of Ms. Mildred Garcia, current President of CSUF and champion of the downtrodden minorities everywhere. Her record in support of "diversity" is no doubt impeccable and she will surely find a place waiting for her in a properly diverse Heaven. In the meantime there's that old saying about doing well by doing good.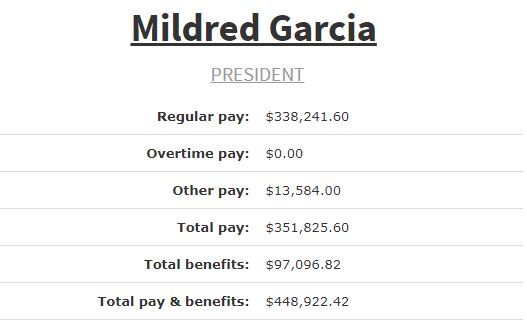 President Garcia pulls in a tidy $450,000 per year courtesy of the taxpayers, and not only that, she, as befits her office, gets to live on a palatial estate – the old Chapman "El Dorado Ranch." Here's a shot not from the famous FFFF Spook Drone.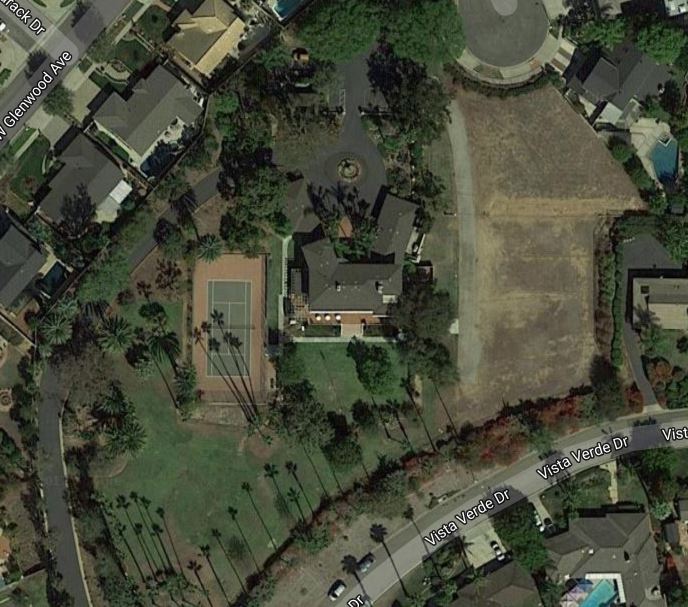 Of course the apologists for the social justice crusader will argue that the estate is needed to host fancy parties for all those high roller, big donors.
It would be interesting to see how Ms. Garcia characterizes her estate living on her income tax forms, but something tells me that this type of quotidian annoyance is taken care of by the taxpayers, including utilities, landscaping and painting that tennis court.
Of course that's the real point of this post – not Garcia's tired, old diversity screed pitched at 35,000 gullible kids, half of whom enter her university as unable to read a coherent sentence as Garcia is to construct one.  The real point is to remember next time you hear someone boohooing about the underfunded CSU system to point the boohooer in the direction of Millie's Mansion.