Who is Jesse La Tour? I have no idea. But he is the first candidate to throw a bone to Fullerton's poultry-loving voters.
A cursory search of the new Fullerton city council candidates revealed the blog of La Tour, who is bent on discovering the secrets of the culinary curiosities known as "chicken fingers."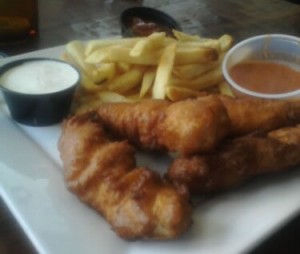 On his blog, Jesse journals his journey to five Fullerton eateries, tasting varieties of fried fingers at places like Bill's Burgers, Stadium Tavern and the Cajun Swamp.
"I love chicken strips. They are delicious," writes La Tour, who began his quest at Roadside Burgers where he observantly declared that the nuggets probably came in a frozen bag. His suspicions were heightened later when he discovered that the fingers of Bill's Burgers a few blocks away were almost identical. Both eateries earned a 6 out of 10 on La Tour's scorecard.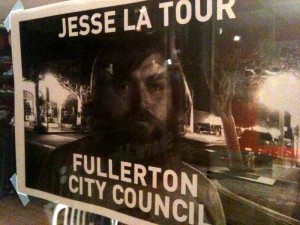 So who won? After five plates of simulated poultry appendages, Jesse La Tour finally declares that the best Fullerton fingers can be found at The Pint House in downtown. "These strips are made from scratch, hand-dipped in beer batter and fried to perfection, so they are crisp on the outside and juicy in the middle," he writes. Sounds tasty.
It is unknown if any other candidates will capitalize on La Tour's willful abandonment of vegan voters, although some hope other candidates will be as forthcoming as Jesse has been on his carnivorous preferences.
In all seriousness, the lineup for Fullerton's city council races are nearly complete. Today is the day when FFFF begins combing through the histories of each candidate, distilling fact from fiction and shining light on everything they hoped you would never find out. Despite what you may hear from those who prefer to keep their heads in the sand, this process is not about negativity, personalities or vendettas. This is about the truth, our choices, and ultimately, our future.