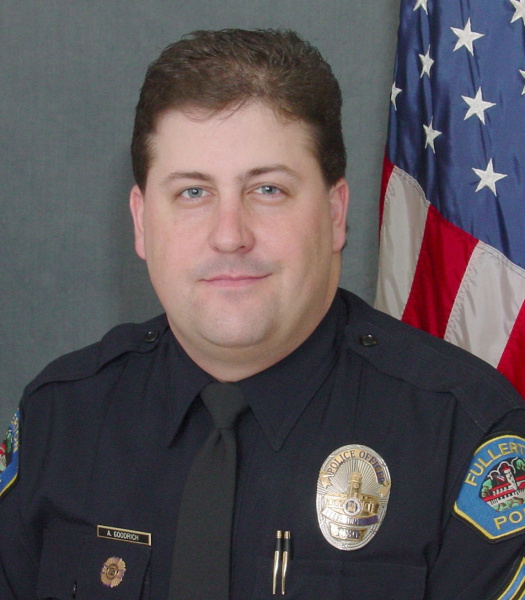 For some months now trolls have been bragging about the impending promotion of FPD Sergeant Andrew Goodrich to lieutenant, presumably because such a promotion meant that all the half-truths and outright lies peddled to the public by the cops' otiose Public Information Officer proved the inefficacy and futility of the protests by those who thought Kelly Thomas, despite being schizophrenic, homeless, and dead, deserved the basic civil right of not having a public employee lie about him.
I take a different view. To me, the promotion of a worthless, dissimulating, union hack like Goodrich just goes to reinforce what we have known all along: there is a deeply ingrained Culture of Corruption within our police department; a department that not only tolerates criminal behavior such as assault, sexual battery, false arrest, perjury, theft, fraud, and murder, it seems to encourage these affronts to the very public its members have sworn to serve.
Consider the case of Goodrich: although the comical Gennaco report says there is no evidence to suggest Goodrich deliberately lied to the public about the facts surrounding the murder of Kelly Thomas, there is absolutely no doubt that he disseminated false information, and then never retracted it. If this is not tantamount to an outright lie, then I don't know what is.
We also know of the tortured way in which Goodrich dismissed the obvious perjury of Hampton and Nguyen in the fraudulent Veth Mam prosecution, and the cavalier callousness of his statement in the wake of the false five-month incarceration of Emanuel Martinez.
Well, friends, the character of Goodrich is evidently the barometer of success in the FPD. And to the apologists for their new Acting Chief, Dan Hughes, a proud veteran of the force for thirty years – and vociferous denier of any Culture of Corruption – all I can say is I pity you. I really do.