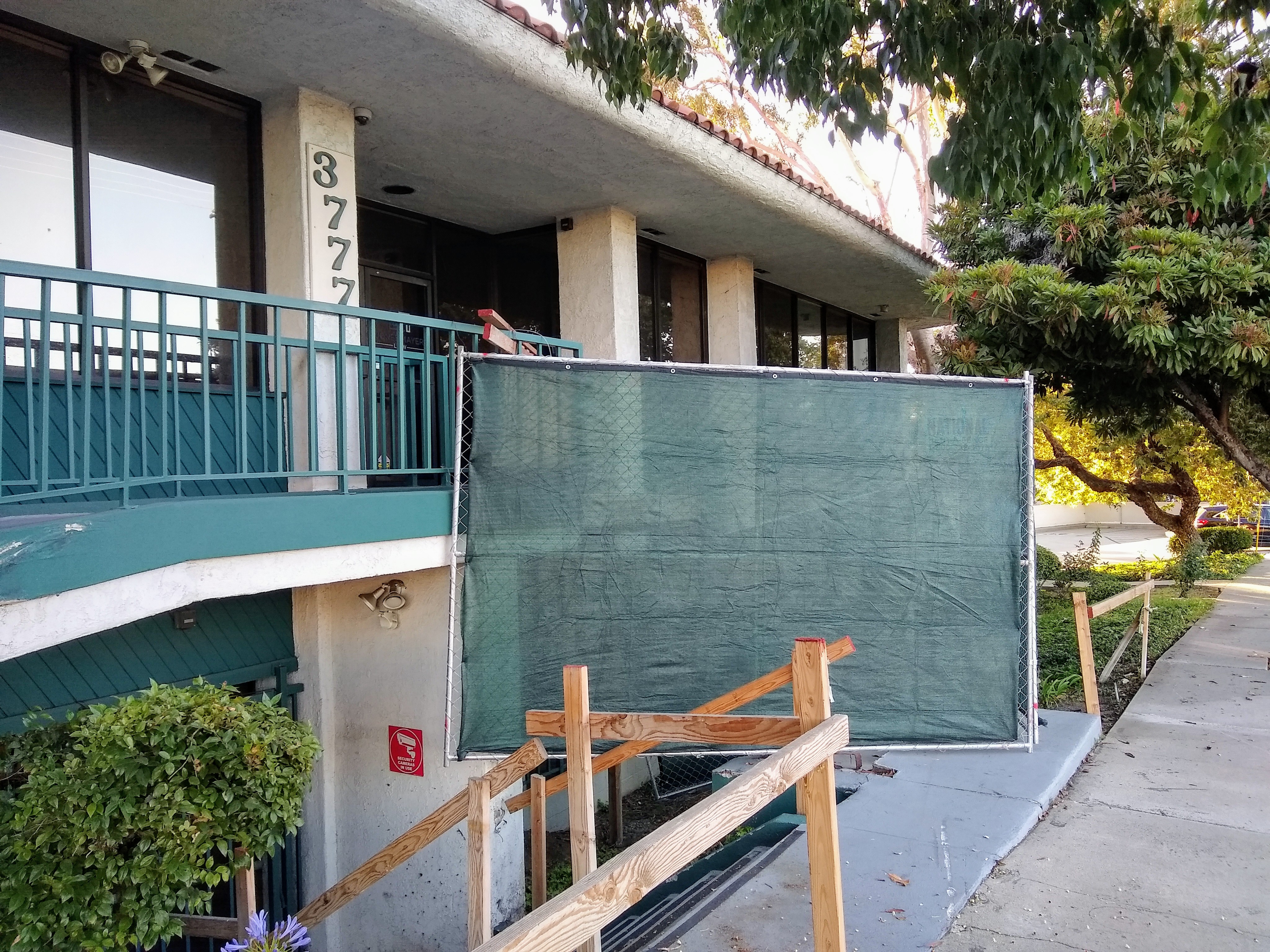 For years, City Hall people liked to tell people they didn't care what the blogs had to say. Early on, Ken Domer was famous for that.
I guess those days are over. About a week after my blog post showing Dick's stairs in complete disrepair, the above fence was erected.
Hey, at least it matches the trim.