The Florentine Mob Pulls Out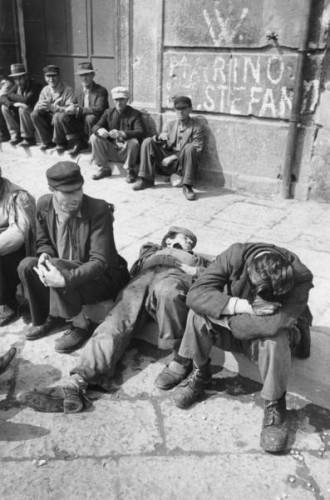 It's taken well over thirty years, but apparently the Family of Tony Florentine is calling quits in downtown Fullerton. Normally, such an occasion would be cause for gratitude, reflection, fond memories, etc., etc., ect.
But not in this case.
The reason nobody is indulging in kind reminiscence is simple. Over the years the family has been in on, and accused of some very shady stuff. Forget about shitty food and consider the following fun events, documented right here on the pages of FFFF, even if ignored by City staff, the Fullerton Police Department and the Fullerton Fire Department.
It's hard to say what other misdeeds and actual crimes have been committed by the Florentines, over the years. Stories abound. But what we know gives us plenty of reason not to consider their departure with any sort of remorse.
And the very continuation of the bad behavior gives us plenty of reason to ruminate on the political climate that permitted the ongoing flagrance and fraud. Decision makers in City Hall have been running interference for, enabling, and diligently looking the other way through this little reign of terror. Does anybody care? The old City Councils never did. Will the new one?