Florentine Mob Steps in Pile of Own Excrement. Again.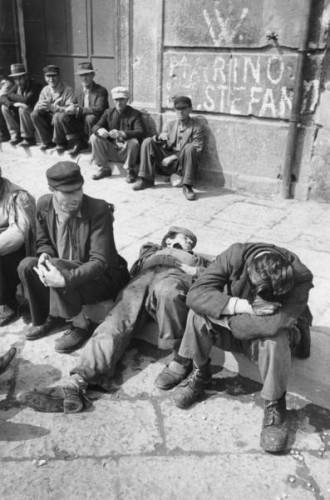 According to Voice of OC, our old pals the Florentines, pere et fil, are at it again.
This clan of scofflaws has a long history of violating Fullerton's municipal code so it should be no surprise to learn about their most recent hi-jinks.
Apart from rumors of arson and arboricide, FFFF readers have been treated to the Florentine saga of scandalous sidewalk theft, illegal dance floors, and operating in violation of the requirements of a conditional use permit.
The latest offense, which came to light at yesterday's Planning Commission meeting is an application for a Conditional Use Permit (CUP) amendment that was not authorized by the property owner, a guy named Mario Marovic. The Fullerton Municipal Code explicitly requires property owner authorization for a CUP. Instead, the actual application form was digitally modified to show that the Florentines themselves could now authorize the amendment.  The person who signed the form, Joe Florentine, the junior member of the gang, claims he has no idea how the form got altered.
Once something starts giving off a bad odor it's pretty certain that it's only going to get worse. Many questions need to be answered, pretty damn quick: Why did the planning department process an application they must have known violated the law? Why did our crack City Attorney Dick Jones decide to accept the strange legal reasoning of Florentine's lawyer? Did the City Manager, Ken Domer, direct the Planing Director to ignore the law? If Domer did, was it on orders from Mayor Jennifer Fitzgerald, who has been running interference for scofflaw bar owner in downtown Fullerton for eight years of mayhem?
So many question.