What is it About OCTA and Bikes?
What is it about the Orange County Transportation Agency and its love of bicycle boondoggles? We know they are obligated to pretend they care about multi-modal transportation, but why the silliness? FFFF readers will recall we talked about the ludicrous $800 per bike ride fiasco overseen by former County Supervisor and OCTA Boardmember, Shawn Nelson.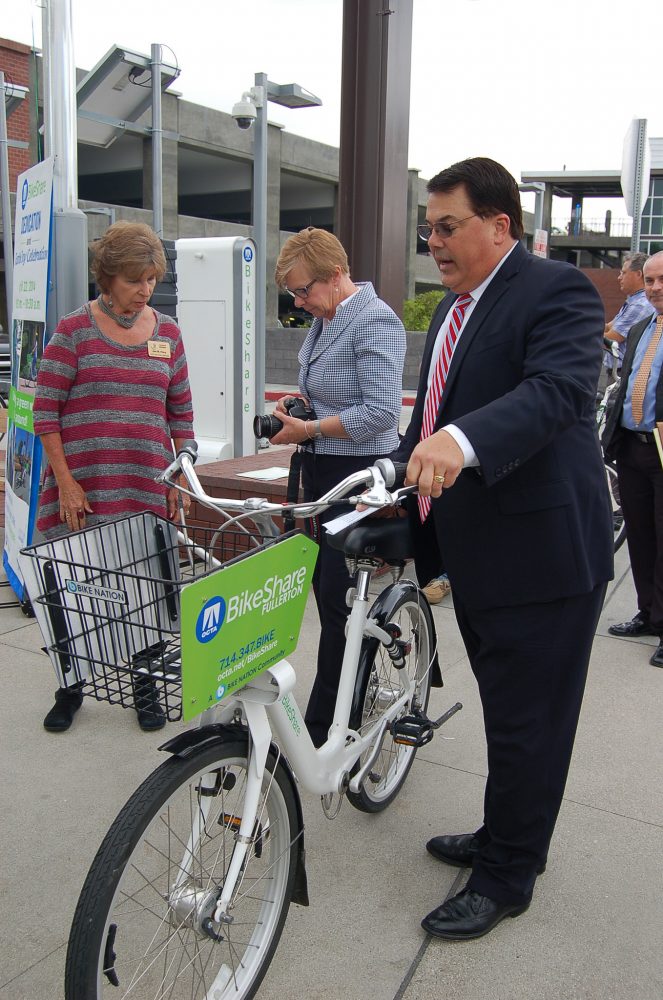 Now it appears that Nelson's sclerotic successor, Fullerton's own Prince of Potholes, Doug "Bud" Chaffee is following in the noble tradition.
I just received a self-promoting e-mail from Supervisor Chaffee touting OCTA bike day. For ten bucks you get bike training, a nifty bike helmet, bike lights and a delicious lunch. What the subsidy for these days of fun is the public is not informed. However the impoverished need not worry; for "scholarships" are available on a limited basis although we are not enlightened as to who might qualify, and how. The provided link says nothing about "scholarships."
Now while there's nothing wrong with bicycle safety, per se, one wonders why we are paying for classes on how to ride a bike, and on "fun" bike tours and "advanced" bicycling skills. And why does the public have to pay for the political promotion of "public servants?"