Lack of Control at OC Animal Control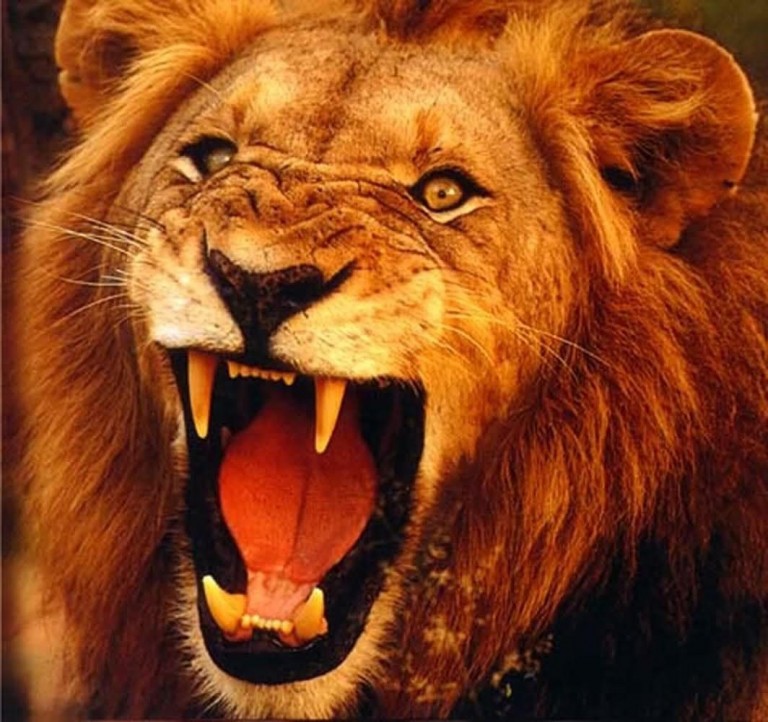 Once in a while we here at FFFF like to shine a spotlight on some of the more ludicrous doings down on the County farm, and today's special comes from a Friend who wants to be known as Stephanie. Apparently, Steph had an encounter with the good folks at OC Animal Control recently and decided to share her story. Here it is:
Dear FFFF,
I'd like to relate an experience I've recently had with the county's animal control people. I was breaking up a cat fight between my cat and a stray when my pet in a real excited state bit my hand pretty badly. Fortunately the nurse at urgent care warned me that they were legally required to report the incident to the County and my cat would have to be quarantined under County supervision, all because of rabies. This was ridiculous because my cat had just got its rabies vaccination.
Sure enough, the Animal Control people started showing up a few days later. I made up a story about getting bit by a stray somewhere and after returning for further interrogation several times they finally sent me this letter: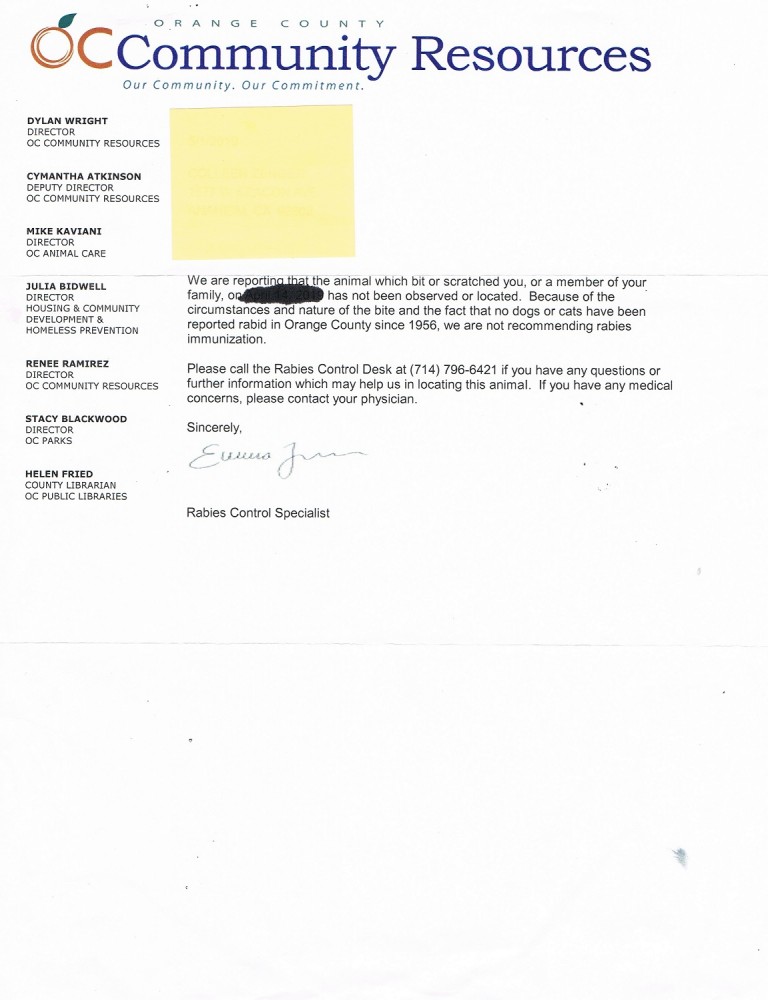 Wow! Medically cleared by Animal Control! The funniest part of this letter is the reassuring reminder that no cat has contracted rabies in Orange County in 62 years. What's not so funny is the time, resources, and bureaucratic rigmarole involved in an incident that was nobody's business but hers.