Former Fullerton Police Chief – Guilty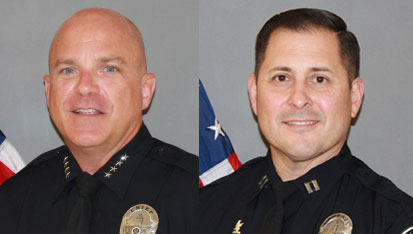 Former Fullerton Police Chief David Hendricks and former Fullerton Police Captain Tom Oliveras have both plead guilty to charges related to their scuffle last year.
According to the LA Times:
"A former Fullerton police chief and one of his captains plead guilty Monday to misdemeanor charges for starting a fight with paramedics at a Lady Antebellum concert last summer in Irvine while off-duty, an incident which forced the chief to resign."
Also from the LAT:
"Neither will serve jail time. As part of their plea deals with prosecutors, Hendricks had two counts of battery on emergency workers and one count of resisting arrest dismissed, while Oliveras had one count each of battery on a peace officer and resisting arrest dismissed."
This is the same charge that Deputy DA Mike Flory was found guilty of a few days ago. Sure must be nice to work for the state – you can punch, choke and hit public safety members (or just hit kids allegedly in Flory's case) and get slapped on the wrist with "disturbing the peace". You'd think with all of the pay, benefits and praise we give these people in their professions the least taxpayers could expect is some actual discipline when they screw up but nope. We're lucky to ever even learn the details when "public safety" members cause harm – just ask Fullerton City Hall as they continue to block every request regarding legally required transparency.
Just another day with Fullerton's finest.