PAULETTE MARSHALL CHAFFEE CHARGED WITH TWO COUNTS OF THEFT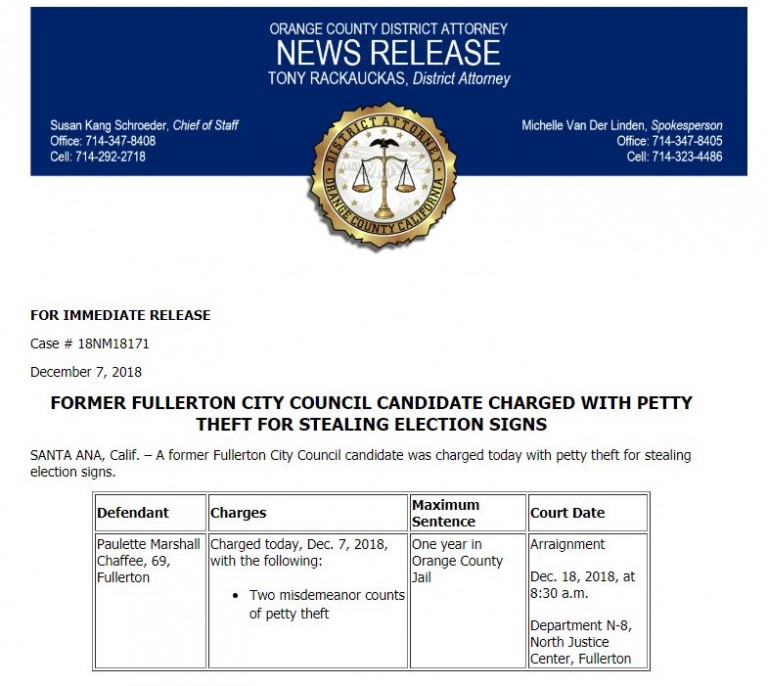 Today the Orange County District Attorney's office announced it had filed two charges of petty theft against former Fullerton Mayor and Supervisor-Elect Doug Chaffee's wife, Paulette Marshall Chaffee.
Paulette was last seen receiving a bouquet of flowers at City Hall from Councilwoman Jennifer Fitzgerald.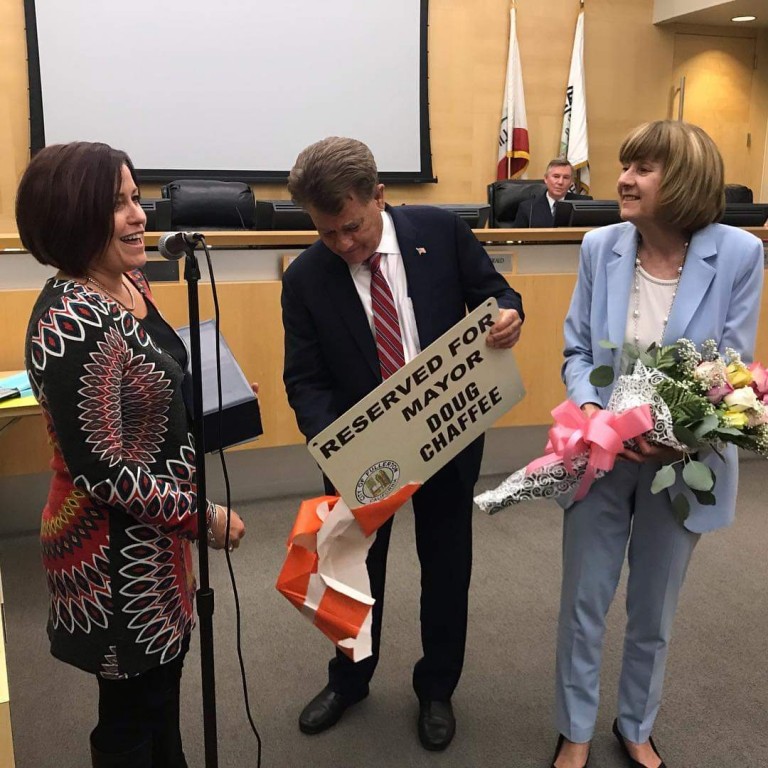 Pilfering Paulette has her arraignment scheduled for December 18th at 8:30AM.
Given the razor thin victory of Doug Chaffee in last month's election, one can't help but wonder how his opponent would have fared had these charges been filed before the election.
More on Paulette's plea and likely plea deal in two weeks.