DEA Helicopter Crashes at Fullerton Airport
There was a crash at the Fullerton Airport this morning. By the time the media arrived, the FAA registration numbers on the tail had been carefully covered up with a tarp. Initial media reports indicate that nobody was injured and the media was instructed to start calling it a "hard landing" instead of a crash. The the rotors broke and the back fell off.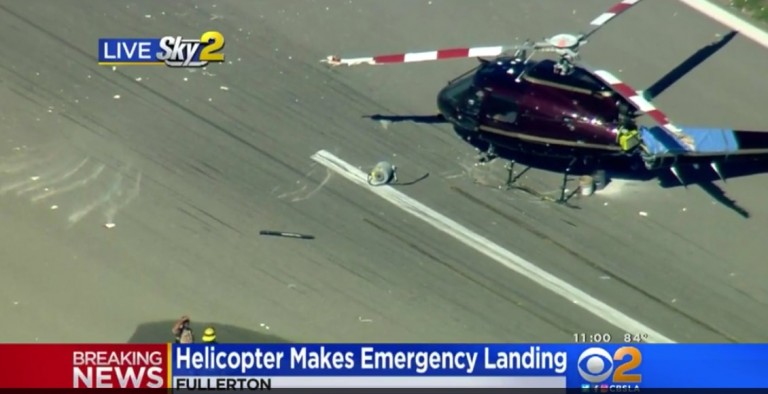 Despite the effort to deidentify the plane, an ABC7 reporter posted a photograph that shows the aircraft as a Eurocopter AS 350 with the FAA registration of N515ET. Aircraft registry websites show that the helicopter has a history of operating in Southern California.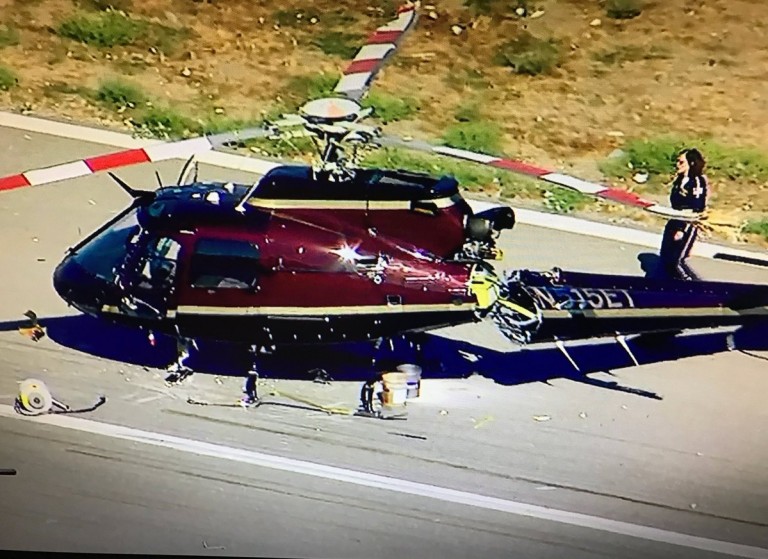 What's special about this bird? It was initially registered to the US Department of Justice in 2006 until its ownership was transferred in 2011, along with 14 other planes owned by the Drug Enforcement Agency, to a suspected DEA front company called Chaparral Air Group.
Well, there it is. The DEA was secretly operating out of the Fullerton Airport, and then they crashed their expensive toy. And now you'll get to buy them a new one.