Three long months ago FFFF updated the story of FJCs rogue "Campus Safety Officer", Dino Skokos. You remember Dino, right? He's the former LA Deputy Sheriff, who, while enjoying a $48K annual disability pension courtesy of LA County taxpayers, and while costing us $75,000 per year us as a guard at FJC, was caught on video assaulting some skinny kid for refusing to identify himself. Be sure to watch the video if you need to remind yourself.
That was over a year ago. Yes, the Earth has made an entire revolution of the Sun, and then some.
Skokos was placed on administrative leave way back on October 14, 2016. And what has been going on in the twelve month interim?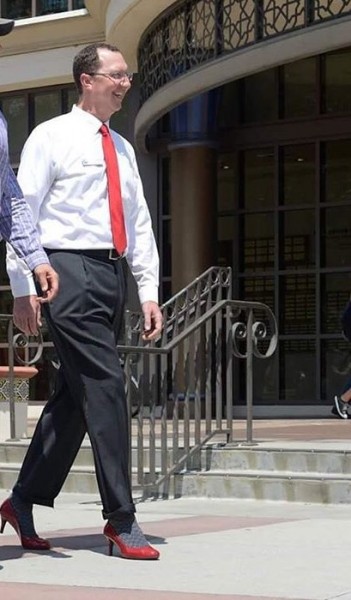 FFFF has serially reported that the North Orange County Community College District orchestrated some sort of "investigation," conducted by their own special government defense lawyer. But FJC President, Greg Schulz ain't saying anything after all this time except for spouting some embarrassingly contradictory double talk.
So what's the status of Dino Skokos? And has there been any legal action by the kid who he choke slammed up against a wall and then threw to the ground? Who knows? Not the public, that's for sure.
Remember when Schulz promised the college's full dedication in reaching a conclusion regarding the incident? I guess that never included letting the public know what was going on.