It's been almost one year since former Fullerton City manager, Joe Felz, embarked on his infamous Wild Ride after an evening of drinking at election night parties in the Downtown Fullerton gin mills he worked so tirelessly to protect.
We all know how the drive home went wrong: Felz lost control of his vehicle on Glenwood Drive, drove over a tree, and tried to get away – in violation of the law. We also know that the Fullerton cops gave Joe a free pass and a ride home, many believe on the instructions of outgoing Cop-in-Charge, Danny "Gallahad" Hughes. That would be a crime, too – obstruction of justice, which is exactly what is asserted by District Attorney investigator, Abraham Santos.
Anyway, Felz has been charged with drunk driving by the DA, but the collusion to protect the City Manager has not been addressed and it never will be. That would set a very bad precedent, wouldn't it?
On January 16, 2018 it looks like Wild Ride Felz is going to get his day in court as he has pleaded innocent to the charges. And since there is no evidence of his inebriation we all reckon the deal will be "dry reckless" driving, and case closed.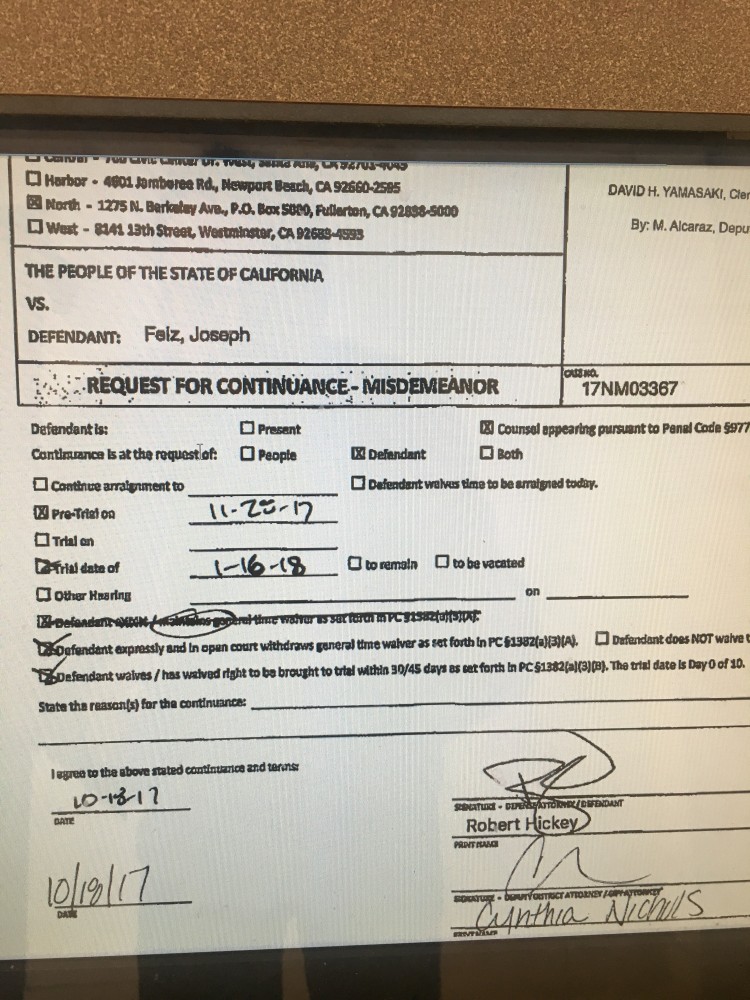 Rest assured, FFFF will be present to record and report the court proceedings.