Who Is Paulette Marshall?
Good question. She is the spouse of Fullerton Councilman Doug "Bud" Chaffee, and has often been considered the brains of the operation.
She is also rumored to be a future council candidate from the 2nd District once that district comes up for election – now slated for 2020. Here is Ms. Marshall attending an underpass opening ceremony. She's the one over on the left wearing the purple jacket.
Here's a close up.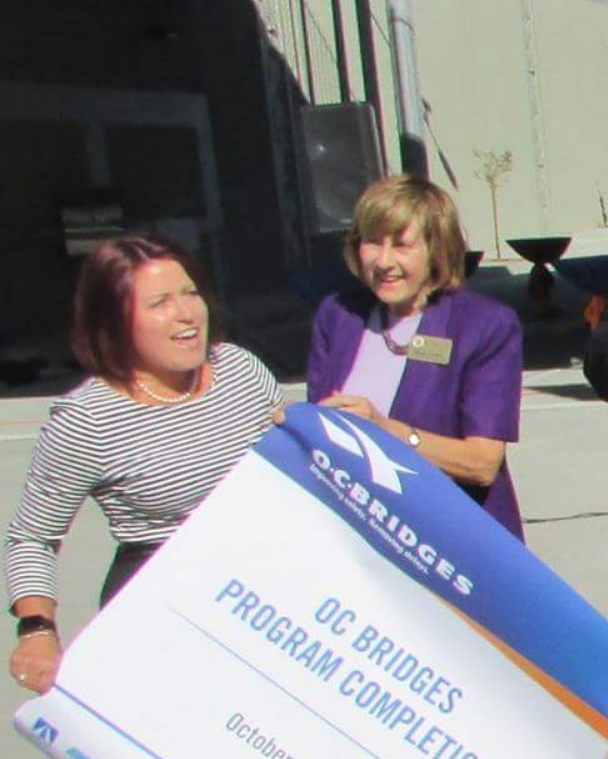 But wait. Why is she even there? She doesn't hold any official position in the city. And even more importantly, why is she wearing a City of Fullerton badge bearing the official city seal?  How did she get that badge and why is she wearing it?
A cynical person might suspect that Ms. Marshall is posing in a photo op like this for future campaign material, projecting the subliminal message of "incumbent." But that would be extremely unethical and really hard to credit.