Toll Road Scofflaw Dan Hughes
Dan Hughes' career as police chief came to a pretty embarrassing end in November 2016.  OCDA investigator Abraham Santos opined that Hughes criminally obstructed justice when he ordered Joe Felz be driven home without an arrest after the now infamous DUI collision.  As a result, Santos is now fighting for his career, the result of him blowing the whistle on the OCDA's refusal to press charges.
Like any politician who lacks integrity, Hughes always tried to portray himself as an upstanding citizen.  How ironic because this past July, the Fullerton Police Department learned that a toll was never paid on SR-73 all the way back in December 2015.
You guessed correctly — the vehicle involved was the unmarked City-owned sedan assigned to Dan Hughes.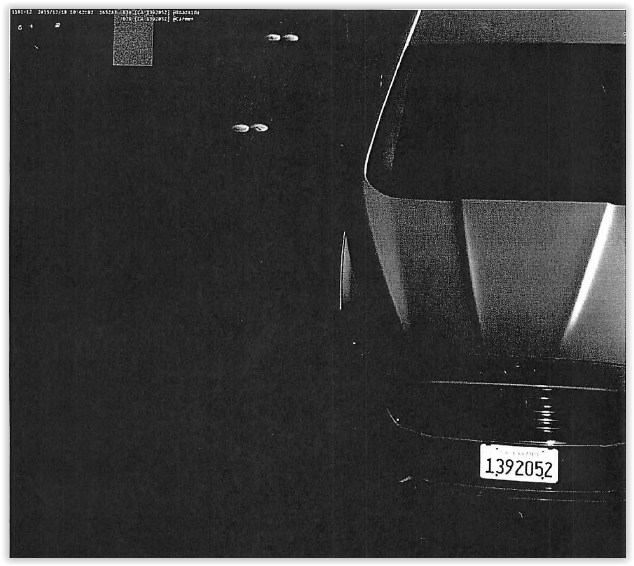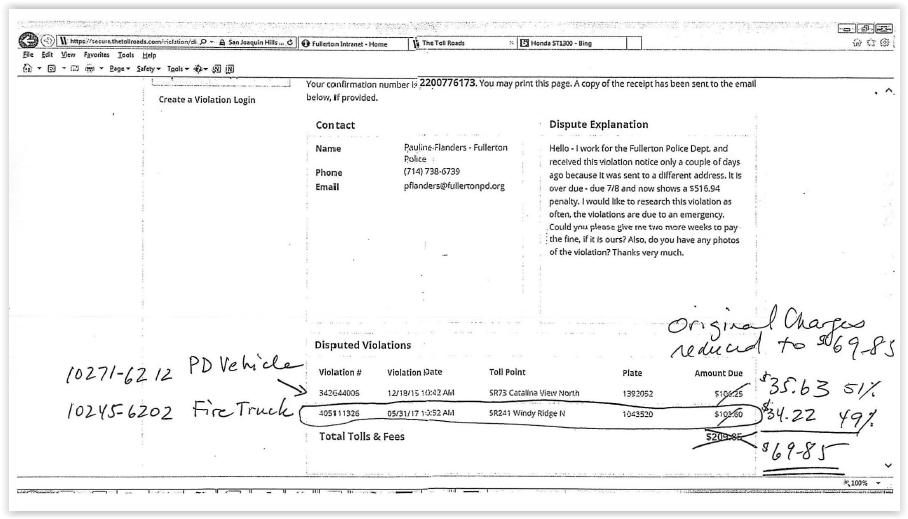 I haven't included all of the e-mails back and forth, but suffice it to say, several City employees wasted numerous hours trying to pin down whose car it was, and to ultimately reduce the toll penalties due.
Hughes has a couple of options here:
Own up to his mistake.  Reimburse the City for the toll and penalties due.  Prove to his old department, his peers, current employees and Disney management that he really is a man of integrity.  If this was an error on the part of the toll roads, offer some sort of plausible explanation of what happened that day.
Be a coward.  Do and say nothing.  Make the residents of Fullerton pay for yet another one of his failures.  Hide behind the half a million he rakes in annually between CalPERS and Disneyland.
This will be really interesting because I fully expect him to choose the second option.  I hope he proves me wrong.