We Get Mail ─ Jan Flory and Gretchen Cox up to No Good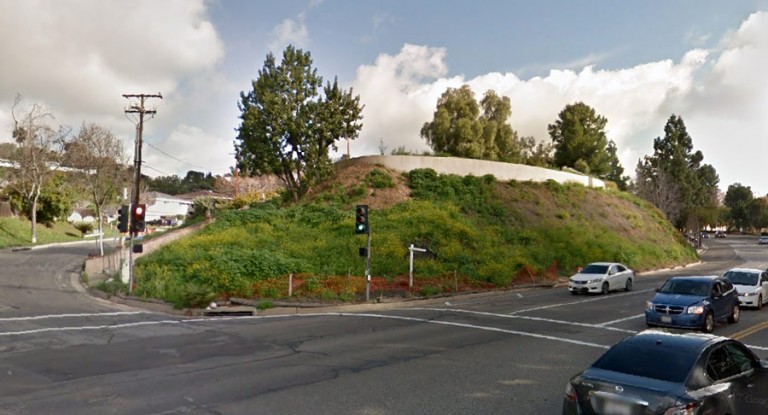 Remember last year when Jan Flory claimed she was 'retiring' from City politics?  Much to our chagrin, that never happened.  Instead, she's taken up a new calling with close pal Gretchen Cox.
A Friend was gracious enough to share a letter they plastered all over the neighborhood last month: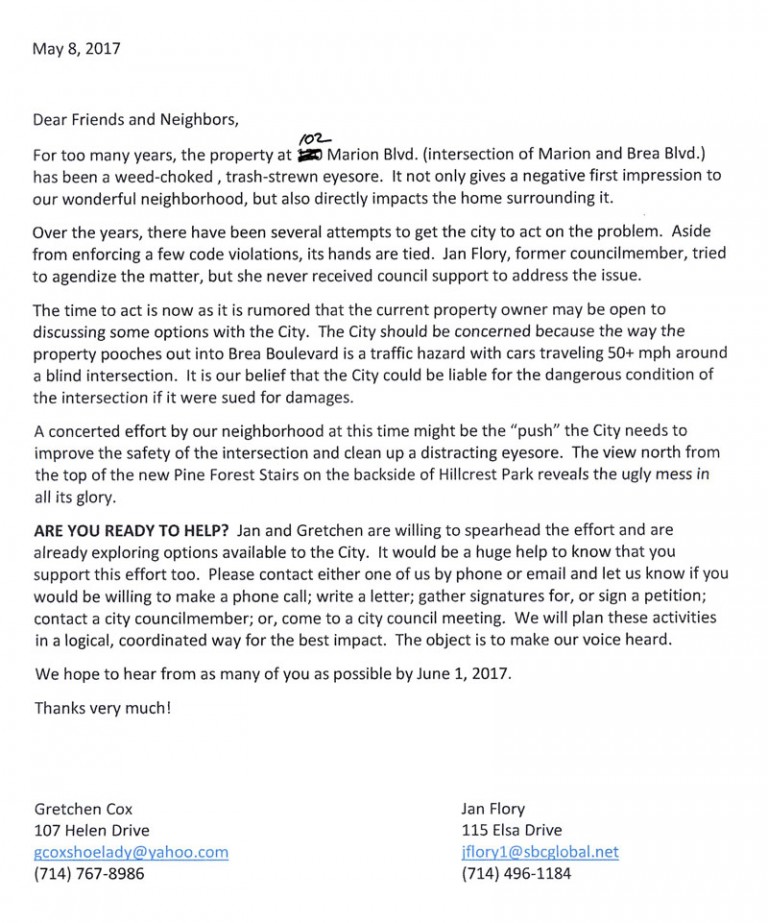 This isn't some altruistic idea in the name of public safety.  Gretchen and Jan simply have an aversion to the aesthetics of said land, with Gretchen living two houses away and Jan living further up the hill.
Leave it to these numbskulls to use traffic hazard as a ploy for the City to dole out money for appearances.  The intersection already has a traffic signal and the frequency of traffic accidents is no worse than other major intersections across the city.  Don't like the appearance of the land?  Fine.  Focus on that.  Don't try to lump traffic concerns in at the same time.
What's more, the timing of the letter is particularly obnoxious given that the property was listed for sale in February.  Were they hoping to derail a potential sale so the City could swoop in and acquire the parcel?
Since the letter was written, the property has gone into escrow.  What an awful way to welcome someone to the neighborhood.