EV Free Lunch. Fullerton Megachurch Gives City Employees a Love Offering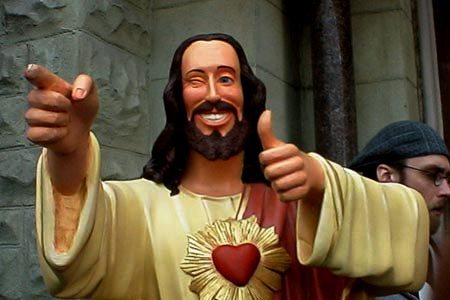 Since at least 2013, Fullerton's EV Free megachurch has been paying for and hosting a lunch as a gift to City of Fullerton employees. Probably not coincidentally, 2013 is when EV Free congregant Jennifer Fizgerald began her first year on the Fullerton City Council. Last year the event included a tri-tip lunch and "prizes and a raffle to win gift cards to local Fullerton businesses." These events must cost the church thousands of dollars.
http://www.evfreefullerton. com/2016/06/an-olympic- fullerton-city-luncheon/
It should be crystal clear why it's wrong for an organization to buy lunch for city employees, one or all. This church frequently petitions the city on land use issues, and it even hires city police to manage its parking. If a business like Chevron or Red Oak Development or Renick Cadillac tried to glad hand City functionaries and employees like this, the public would be outraged. It is a clear conflict of interest for city employees to accept gifts like this.
For its part, the church ought to revisit Scripture as it relates to Pharisaical behavior. I don't remember Jesus Christ or his disciples buying lunch for the Romans, but then Jesus didn't have two denarii to rub together.
However, it is not our business to tell a church what to do, although we may well look askance – as when a Grace Ministries' representative stood up at a public hearing and claimed his church's members supported the bar owners' districting map.
The action of the city government, led by City Manager Joe Felz, in accepting these gifts, is appalling and not only exhibited a complete lack of judgment and awareness, but placed the City in the position of a gift-receiver from an entity that does substantial business in Fullerton. If an individual were the sole recipient of this largess questions of integrity would immediately follow. That Joe Felz entangled the people of Fullerton in this situation is deplorable.
And where has our City Council been on this? MIA, as in so many other things.