Message to Norby: Kill POBAR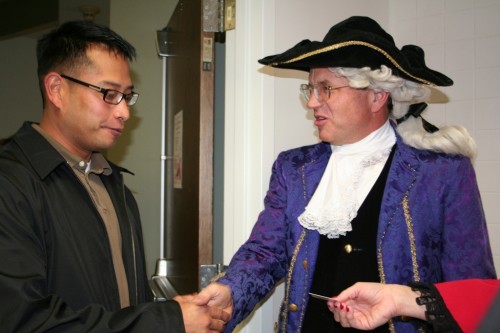 Um, Chris Norby, you are a State Assemblyman, right? You stand for something, right? You ran for office for some reason, right?
So now that you're up in Sacramento, why don't you do something about the hideous union scam known as POBR – the Police Officer's Bill of Rights – that grants special protection to cops good and bad. It seems that POBR keeps honest, law-abiding, tax-paying  citizens from knowing which crooked cops have been preying upon the very citizens who pay for their salaries and exorbitant pensions. Are you in favor of this? Do you care? Are you worth a dehydrated ostrich turd?
You've been in Sacramento for over two years and so far have accomplished nothing. Zilch. Nada. Zero. So how about finally showing some guts by doing the right thing. Make it legal for all police departments to release all relevant information on cops who have been separated from their police force. If they've done nothing wrong the facts will bear this out. If they have violated policy, or worse, if they are criminals, the public has a right to know.
And Sharon Quirk, if you're reading this (and I know you are) what do you have to say about fixing POBR.