Gustavo Has Some Fun With Mr. Ramos
Over at the OC Weekly, Gustavo Arellano is sharing the now familiar image of Fullerton cop, Manuel Ramos, one of the thugs who instigated the beating death of Kelly Thomas, and who is out on $1,000,000 bail. Of course he adds his own twist.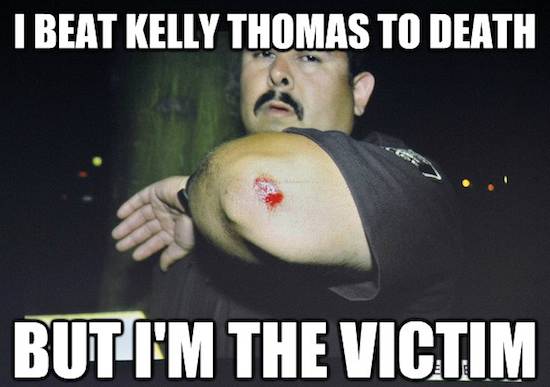 It does make you wonder if the obese Ramos has put in a claim for disability yet. It's sure to be approved.