Ackerman Trying to Sell His Lemons, But No One Wants Lemonade.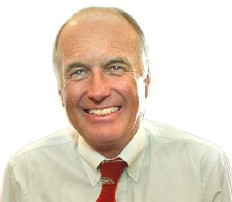 I have it on good authority that anti-recall team captain Dick Ackerman has been diligently hounding OC Register personnel to start flogging the wonderful deeds accomplished by the Three Rotten Eggs, Dick Jones, Don Bankhead, and Pat McPension.
Will it work? It's hard to see how. Two of the three are career public employees with massive inflation-linked pensions; Jones was the drum-beater for the abortive pension spike of 2008 only stopped by Shawn Nelson; Jones and Bankhead have approved of an illegal 10% water tax every year for 15 years; and all three have been reliable water bearers for whatever idiocy was put in front of them by the city bureaucracy.
Ackerman has millions of reasons to fight the recall of the gents who are in the process of handing his client a deal worth millions in government subsidies, but the editorialists at the Register have no reason to promote these clowns.
True, Ackerman is drinking buddies with a couple of the Register social columnists – the same ones that went out of their way to pass on the smears of Ackerman against Chris Norby, and to promote the useless, carpetbagging Ackerwoman.
I guess we'll have to wait and see if Ackerman's efforts to promote the unpromotable, gains traction.