Red County Blog Shoots. Scores.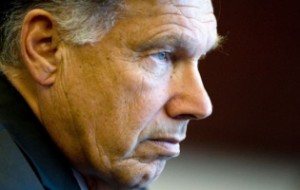 Thursday afternoon I took a break from work and headed to the Civic Center in Santa Ana, to check out the public protest outside the Orange County District Attorney's office. About 40-50 people had gathered on the sweltering hot sidewalks on both sides of Civic Center Drive, frankly a larger crowd than I expected given that A) it was hotter than Hell B) it was the middle of a work day and C) did I mention it was hotter than Hell?
The crowd was well-behaved, they took care to gather all trash as they finished water bottles or fast-food lunches, and they were careful not to block the sidewalk or bother pedestrians or bicyclists. Sorry Doc Jones, no lynch mob here. Click here to read the rest of Cynthia Wards awesome article titled: Justice For Kelly: D.A. Do Your Job.