Accused Murderer Bailed Out… By Fullerton Cops!
Accused murderer Manny Ramos was able to make bail early this morning, and KTLA says the fundraising was done by Ramos' fellow Fullerton police officers.
One of our readers passed along this letter purportedly from FPD officer Benjamin Lira seeking donations to get Ramos out of jail. It was posted to the Big City Cops Facebook page, an online hangout for off duty cops.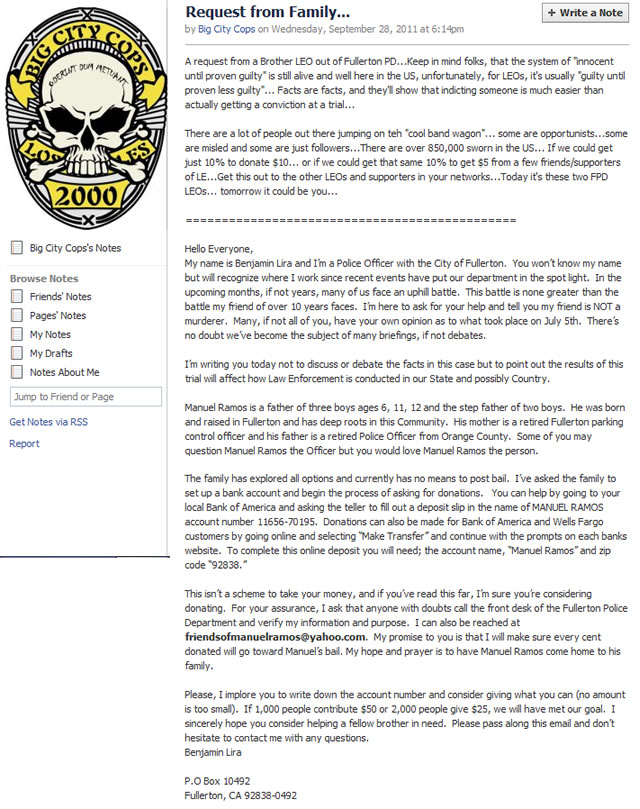 Check out that nifty logo of the police group who was passing around the letter. I'm told that oderint dum metuant is Latin for "Let them hate so long as they fear."